NHL: Columbus Blue Jackets miss chance to pull clear in race for final Eastern Conference play-off spot
Last Updated: 05/04/14 10:13am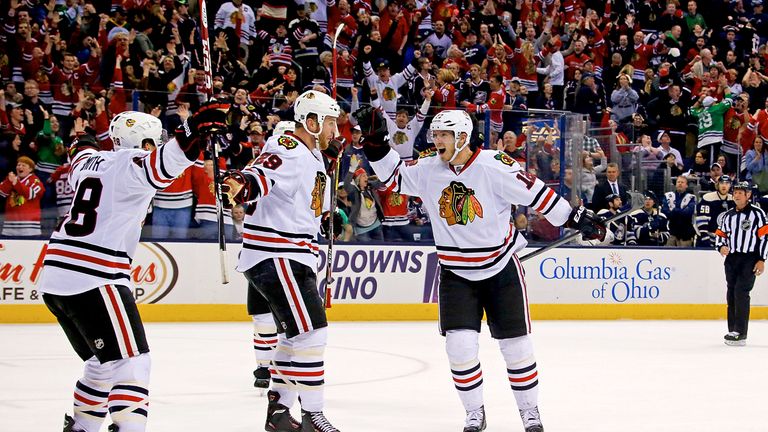 Ben Smith scored the winner with less than four seconds remaining as Chicago Blackhawks defeated Columbus Blue Jackets 4-3.
A win would have put the Blue Jackets three points clear of Toronto Maple Leafs in the final Eastern Conference play-off spot with just five games left to play.
Detroit sit three points above Columbus and they took a huge step towards the post-season with a 3-2 win over Buffalo Sabres.
The Wings held a three-goal lead after the first period and the Sabres could not reel them back in despite a spirited effort.
New Jersey Devils kept their slim hopes of extending their season alive as they beat Washington Capitals 2-1.
Alex Ovechkin has the Caps ahead but goals from Tuomo Ruutu and Ryan Carter turned the game on its head and left the Devils three points out of the play-offs with five games to play.
In the other game in the East, Montreal Canadiens beat Ottawa Senators 7-4.
In Western Conference, Phoenix Coyotes picked up a valuable point as they lost 3-2 to Edmonton Oilers following a shootout.
Sam Gagner scored the vital penalty shot for Dallas Eakins' team to leave the Coyotes just one point clear of Dallas in the race for the final play-off berth but the Kings have two games in hand.
In Friday's other games, Calgary Flames beat Florida Panthers 2-1 and Nashville Predators defeated Anaheim Ducks 5-2.