Elite League: Belfast Giants and Sheffield Steelers will contest this year's final
Belfast Giants and Sheffield Steelers will battle it out for this year's Elite League title following semi-final wins.
Last Updated: 05/04/14 8:05pm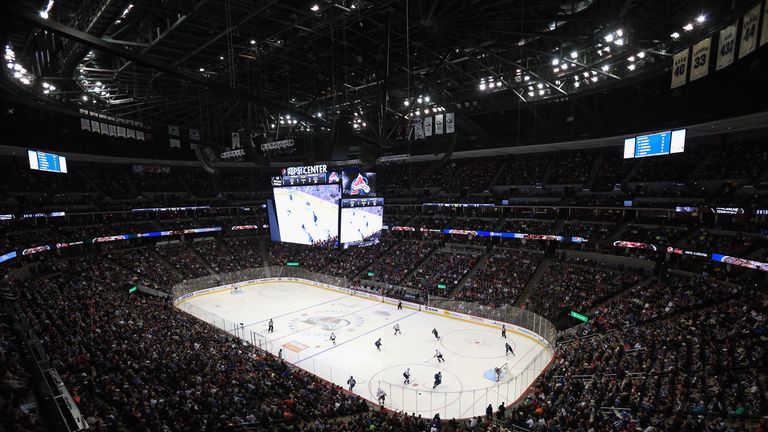 Kevin Saurette, nominated for the league player and forward of the year awards, scored the only goal of the game at the National Ice Centre with a snap-shot past the excellent Kevin Regan.
Prior to the opener, Regan and Giants goaltender Stephen Murphy - who posted a 24-shot shut-out - had stood firm with some stunning saves.
Flyers, in their first play-off semi-final at this level, called a time-out and pulled Regan for an extra skater in an attempt to force overtime, with Jordan Fulton and Bobby Chaumont being denied by Murphy in the dramatic closing seconds.
Giants, who won the league title by 23 points, will take on the Steelers in the final following a 3-2 win over first-time semi-finalists Clan.
Opening goal
Clan took the lead courtesy of Neil Trimm's cool finish from right in front of the net at 3.40 but Nate DiCasmirro levelled on the power-play at 9.08.
A flare-up involving several players at 15.42 resulted in Tim Spencer (Steelers) and Chris Frank (Clan) being ejected on game misconducts before Dustin Kohn, all alone, put Steelers in front 35 seconds later.
Joel Champagne and Lee Esders had chances to level on a five-on-three Clan powerplay before the Scottish side did tie it up on another man advantage through Ash Goldie's rocket shot at 37.05.
Robert Dowd produced the winner at 53.18 with Clan unable to find an equaliser despite pulling goaltender Kyle Jones for an extra skater on a late power-play opportunity.
Flyers and Clan will now meet in Sunday's third/fourth-place play-off.