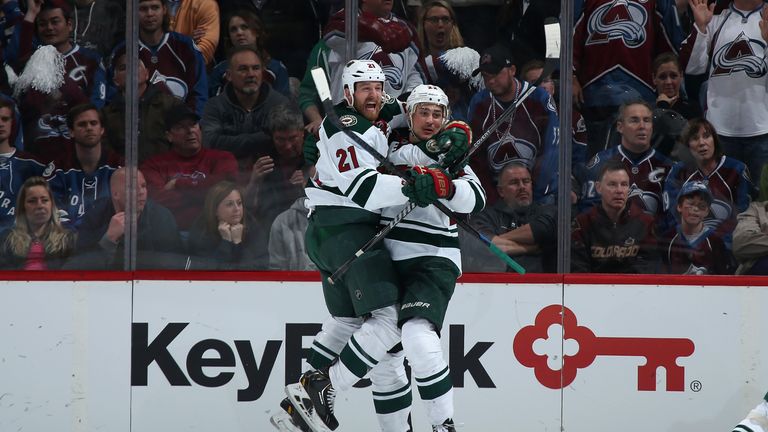 Nino Niederreiter scored his second goal of the game five minutes and two seconds into overtime to put the Minnesota Wild into the next round of the play-offs.
Niederreiter's strike earned his side a 5-4 overtime win over Colorado, giving them a first play-off series win since 2003. Next for them are the Chicago Blackhawks.
The New York Rangers also secured qualification as they beat the Philadelphia Flyers 2-1.
They relied heavily on goalkeeper Henrik Lundqvist who made 10 saves in the final period and 26 in total as his side went through 4-3 to book a meeting with Pittsburgh.
Los Angeles Kings got their job done a little easier as they won 5-1 against San Jose to take a 4-3 series win.
The scoreline belied their struggle in the series overall, though, for they recovered from 3-0 down to take the best-of-seven competition, becoming the fourth team in the history of the NHL to do so.