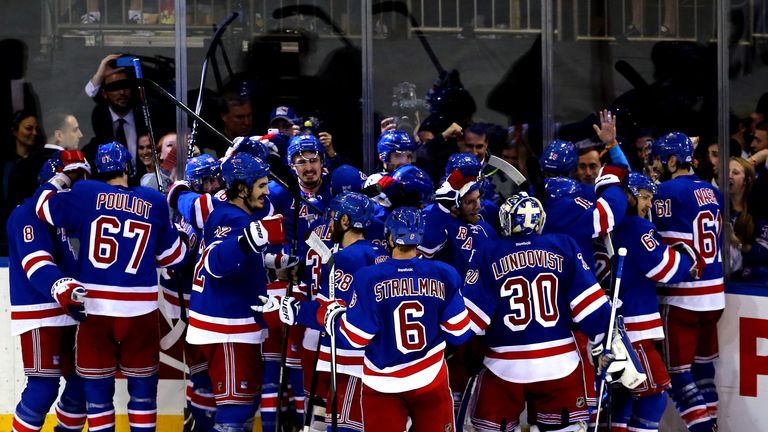 The New York Rangers closed in on the Stanley Cup finals with a 3-2 victory over the Montreal Canadiens.
Martin St Louis scored 6:02 into overtime to clinch the win that moves the Rangers 3-1 up in the best-of-seven Eastern Conference finals.
Carl Hagelin and Derick Brassard also netted for the Rangers, who last lifted the trophy in 1994.
"It's a big relief, an exciting at the same time, to get this win," said Rangers goalie Henrik Lundqvist, who made 27 saves.
"We're not thinking to ourselves we're one game away. We have to keep the same mindset as every other games because it's going to be a tough game.
"But it's still exciting to know you're one game away from the finals."
Francis Bouillon and PK Subban scored for Montreal, who will now look to emulate their 2004 and 2010 comebacks – with the Canadiens having rallied from 3-1 down against Boston and Washington respectively.