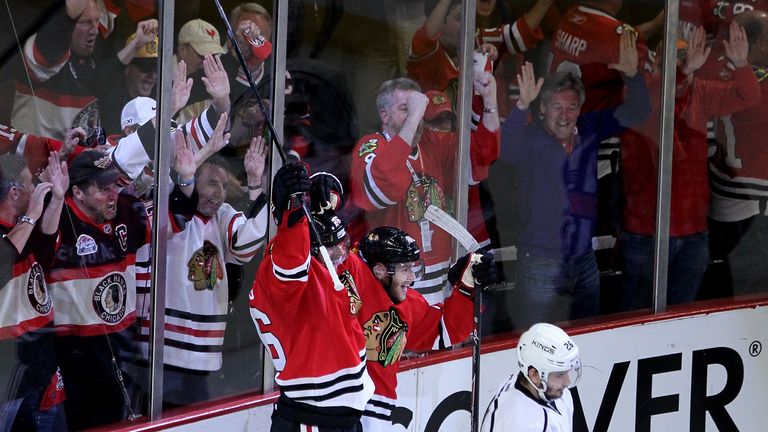 The Chicago Blackhawks kept the Western Conference finals alive as a 5-4 overtime win against the Los Angeles Kings saw them stay in the frame to reach the Stanley Cup finals.
Michal Handzus was the Blackhawks' game-winning hero, snatching a close-range strike in the third minute of the second overtime period at United Center.
Earlier, goals from Chicago's Brent Seabrook, Johnny Oduya, Brandon Saad and Ben Smith had been countered by strikes from the Kings' Jarret Stoll, Marian Gaborik, Dustin Brown and Tanner Pearson.
Los Angeles led 4-3 heading into the third period and had a place in the end-of-season finals in their sights, looking to convert their 3-1 advantage in the best-of-seven series into a 4-1 triumph.
Yet at 3-2 the series goes to a sixth game, to take place in Los Angeles on Friday night.
Handzus, a former Kings player, said: "I want to help the team as much as I can. I'm glad that I came through but it's one game only and I know I've got to get better."
Speaking at a press conference shown on the NHL website, Handzus added: "It was a great game, there was a lot of emotion. We put everything on the line.
"It's a big win but we have to stay on an even keel. We're still 3-2 down so we've got to go there, do a big job and win one over there."