NHL: New York Rangers seal Stanley Cup place after seeing off the Montreal Canadiens
Last Updated: 30/05/14 6:30am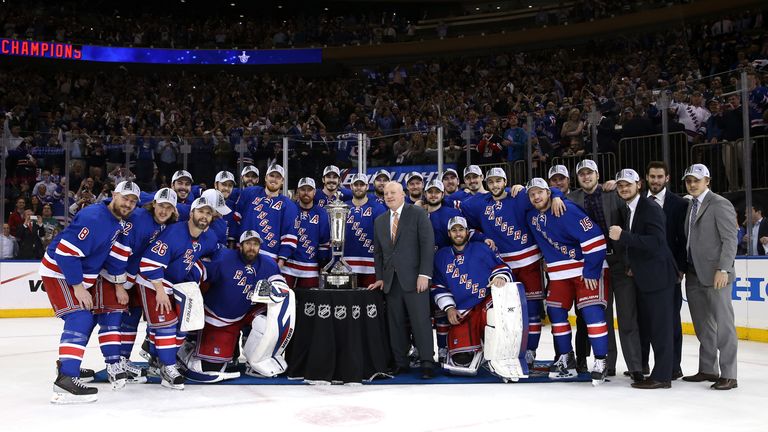 The New York Rangers are through to their first Stanley Cup final in two decades after wrapping up the Eastern Conference title against the Montreal Canadiens.
The Rangers registered a 1-0 at Madison Square Garden to complete a 4-2 series win over the Canadiens.
Dominic Moore scored the Stanley Cup-clinching goal in the second period, with either the Los Angeles Kings or the Chicago Blackhawks awaiting in the championship decider.
"We've given ourselves the opportunity to compete for the Cup," said Rangers coach Alain Vigneault.
"It was a great feeling tonight. We played, in my book, probably our best game of the play-offs."
New York goalie Henrik Lundqvist, who made 18 saves, added: "It was a roller coaster mentally. But then you just have to make up your mind. I kept telling myself all day, 'believe in what you're doing'... you have a tough game, but you just have to stay confident."