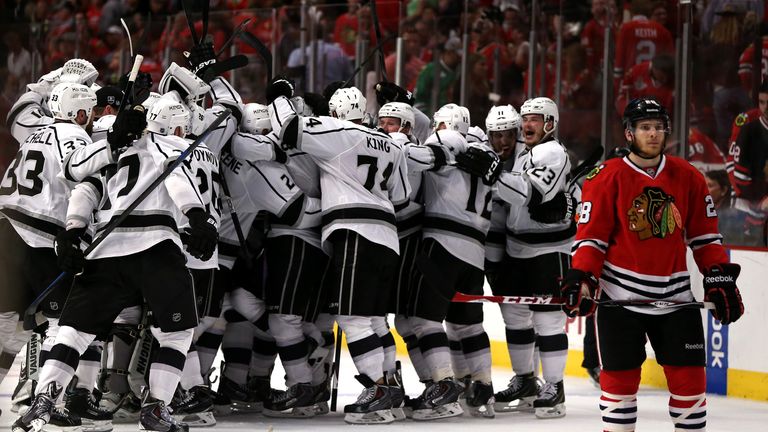 The Los Angeles Kings secured their place in the Stanley Cup final after a sensational 5-4 overtime victory over the Chicago Blackhawks.
Alec Martinez sealed victory in Game Seven of the Western Conference final when he netted 5:47 into the first extra session.
Marian Gaborik, Jeff Carter, Justin Williams and Tyler Toffoli also scored for the Kings, who will now face the New York Rangers in the Stanley Cup final.
"You need everyone when you get to Game Seven," Kings head coach Darryl Sutter added. "There's always guys that score big goals and make big plays but you need everybody in your lineup out there."
Patrick Sharp (2), Brandon Saad and Jonathan Toews scored for the Blackhawks but it wasn't enough for the defending champions.
"I thought both teams left it out there and unfortunately somebody had to lose," said Blackhawks head coach Joel Quenneville . "A tough ending."
The Kings, who won the title in 2012, will now host Game One against the Rangers on Wednesday.