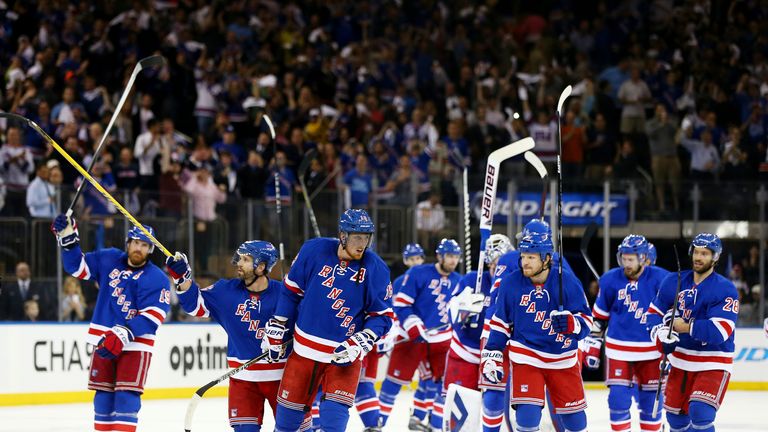 ​Dan Bylsma has been fired as coach of the Pittsburgh Penguins.
Bylsma went 252-117 with 32 over-time losses in more than five seasons with the Penguins. The Penguins were one win from reaching the Eastern Conference final last month before losing three games in a row to the New York Rangers, who are playing Los Angeles in the Stanley Cup final.
New executive vice-president and general manager Jim Rutherford made his first job dismissing the man who guided the Penguins to the 2009 Stanley Cup.
"Dan is a good man and a good coach, but I thought we needed a change in direction moving forward," Rutherford said.
"I have no doubt that he will go on to be a head coach in the NHL and have success. The search for our new head coach will begin immediately."
"We want to thank Dan for everything he has done for the Penguins," co-owners Mario Lemieux and Ron Burkle said in a joint statement.
"He will always be remembered as a big part of Pittsburgh sports history for his role in our Stanley Cup championship."
Rutherford, 65, spent two decades as general manager of the Carolina franchise, including the Hurricanes' run to the 2006 Stanley Cup, before stepping down this past April.
"Jim has proven himself to be one of the finest executives in our sport, a man who always conducts himself with class and dignity, and we're excited to bring him to Pittsburgh," Lemieux and Burkle said.
"He has a wealth of knowledge and experience that few can match and he will offer fresh ideas and a new perspective to our organisation."
Rutherford played 13 NHL seasons as a goaltender, including parts of three seasons with the Penguins from 1971-74.
"I'm excited by this opportunity to return to Pittsburgh," Rutherford said. "To have the chance to work with Sidney crosby, Evgeni Malkin and the talented group of players assembled here is something that any GM would dream of."