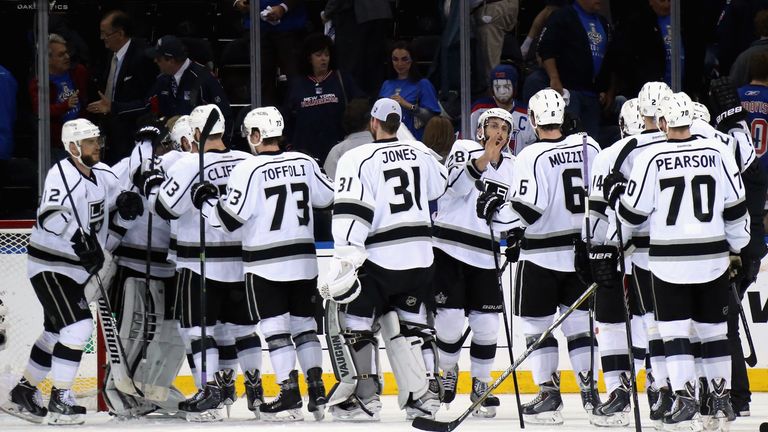 The Los Angeles Kings moved to the brink of Stanley Cup glory with a 3-0 victory over the New York Rangers at Madison Square Garden.
Jonathan Quick turned away 32 shots as the Kings blanked the Rangers in game three to go 3-0 up in the best-of-seven series.
Jeff Carter beat the buzzer to open the scoring, the puck hitting the net with 0.8 seconds left of the first period, before second-period goals from Jake Muzzin and Mike Richards gave the visitors breathing space.
The Kings, who clinched the cup for the first time in team history in 2012, can secure it for a second time by winning game four at the same venue on Wednesday.