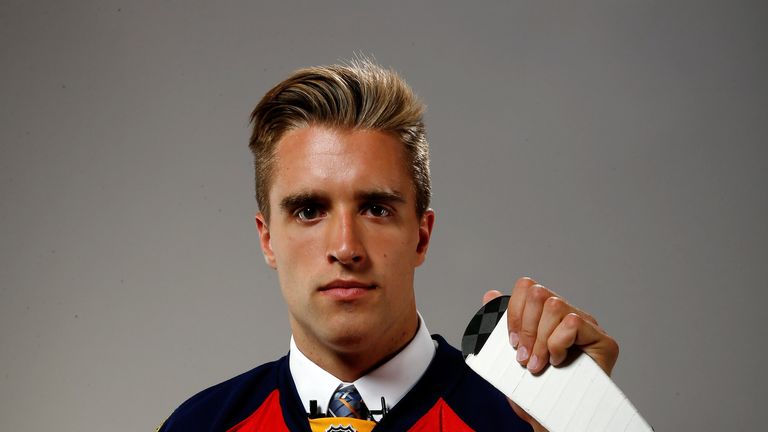 The Florida Panthers opted for Aaron Ekblad with the first pick in the NHL draft, making him the first defenseman to be selected first since St Louis took Erik Johnson in 2006.
Panthers general manager Dale Tallon had considered trading the pick as there was no clear No 1, but he eventually decided to take the 18-year-old defenseman from Belle River, Ontario.
"We are thrilled to have selected Aaron with the No 1 pick," Tallon said.
"He is a strong, smart and physically mature defenseman who skates well and can play at both ends of the ice. Aaron is another building block for our team and we are confident that he will fit well with our young nucleus of talented players."
Ekblad ranked first among defensemen in the Ontario league last season with 23 goals. 
He said: "I want that burden of expectation. I want that feel for motivation and I want to succeed under that."                
The Buffalo Sabres plumped for center Sam Reinhart with the second overall pick.
Reinhart is the son of former NHL player Paul Reinhart, who was selected by the Atlanta Flames in the first round in 1979.               
Edmonton selected center Leon Draisaitl with the third overall pick, Calgary took center Sam Bennett with the fourth pick and the New York Islanders picked forward Michael Dal Colle fifth.
Vancouver went for forward Jake Virtanen with the sixth pick, Carolina took defenseman Haydn Fleury seventh, Toronto took forward William Nylander eighth, Winnipeg selected forward Nickolaj Ehlers ninth and Anaheim completed the top 10 with forward Nick Ritchie.                
There was a big trade in the hours before the draft, when Anaheim acquired center Ryan Kesler from Vancouver for center Nick Bonino, defenseman Luca Sbisa and the 24th overall pick.                
Nashville traded forward Patric Hornqvist and Nick Spaling to Pittsburgh for forward James Neal midway through the draft.