Off-season shakedown
Dave Simms says the Devils bullied the Blaze and wonders what's next for Nottingham.
By Dave Simms
Last Updated: 12/06/13 11:18am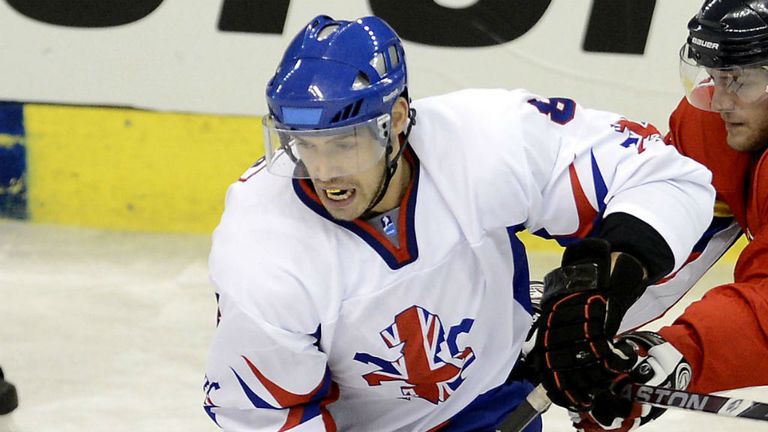 Some are easy to read, some a little more difficult. Some stick to their guns and some have to change tack a little. One of those teams that have had to make a change is the Coventry Blaze, while the one that is the hardest to read is the Nottingham Panthers.
The Cardiff Devils normally do their bullying in season. That small rink in Wales has been the home to some of the biggest bullies the EIHL has ever seen. This off-season, the Coventry Blaze have been bullied by Gerad Adams and Cardiff. Former Sheffield forward Ashley Tait has been the biggest benefactor in this process, signing a new two-year contract with the Blaze, a side he previously captained to a Grand Slam.
I thought Tait would move to Nottingham. I still can't quite understand why he didn't. Nottingham lost Matthew Myers and there simply isn't another British forward who can play on a top nine of any top team available. Sure at 38 years old Ash wasn't in his prime but a quick one-year fix for the Panthers would have bought the Nottingham management 12 months to find the long term Myers replacement.
The Coventry Blaze in recent years have offloaded their experienced and expensive home grown talent such as Jonathan Weaver, Greg Owen and Robert Farmer. The Blaze view was that they were overpaying for non-difference makers, so Coventry threw their money into their 11 import signings, guys who their then head coach Paul Thompson felt were the go-to-guys who would put the points on the board and win matches. This worked for them last season and I honestly believe was their policy again this summer.
That was until Cardiff signed Myers. The Blaze, already chasing Belfast, Nottingham and Sheffield saw Cardiff as their par club, a team they could compete with for fourth place in the EIHL standings. Cardiff laid down their intent for the year ahead with the Myers signing and they also beat the Blaze to the signature of goalie Frank Doyle. For Coventry to compete they simply had to add another British player, adding the depth but also the ability of a guy like Tait. They got bullied into the Tait deal. Sure it benefits them; they are, in my opinion, a better club with Ashley but this wasn't the direction the Blaze were in or wanted to go down a month ago.
Coventry had to make a statement that they were still a club that could compete. Their supporters needed to hear that as well as they feared a 5th place conference finish and a possible 6th place league ending if the Braehead Clan had their anticipated success in the Gardiner Conference. They love their Grand Slam Captain of 2005 in Coventry. Tait will always be a hero there but the Blaze got bullied into signing him back.
Too smart
So where does this leave Nottingham. Yes they have bodies available to fill the void left by Myers but no disrespect none of them are close to filling his shoes. Marc Levers, who has been a reliable 9th forward, is yet unsigned with the word out that he is looking for a move where he gets more ice time. Nottingham signed Jonathan Boxill, a young man from Bracknell, who played the last three seasons in NCAA Division 3 (US College). No Corey Neilson is far too smart a man to have pencilled Boxill in for the 9th forward slot for the Panthers.
Of course the Panthers preferred choice is Robert Farmer, the former Sheffield, Coventry and Braehead forward. Many of us thought he would succumb and sign in Nottingham, but he has a desire to play in the East Coast Hockey League (United States) and my understanding is that dream is close to becoming a reality with an ECHL side agreeing terms with Farmer and the move now more than likely taking place.
Another Nottingham summer signing might give us a clue to a different direction the championship coach might be heading towards. Tom Norton, the Nottingham born and bred youngster who was out on loan to EPL side Peterborough last year, has re-signed for the Panthers, giving Nottingham three British defencemen (alongside Weaver and Lee). Now if Corey signs his four import D men that would give him seven guys patrolling the blue line at the NIC. No team goes with 7. So is the signing of young Norton is an indication that Neilson might go with just three import defensemen and throw that additional import up front as the Myers replacement?
It's a risk. Many thought Nottingham could have won the Elite League title a few years before they did and one of the reasons they failed was down to playing just three import D when the eventual winners went with a more solid four.
Last season the title-winning Panthers went with four, including Neilson himself, though he soon moved to behind the bench and Nottingham asked forward and captain Jordan Fox to drop down onto the blue line alongside Guy Lepine, Eric Werner and Jason Beckett. Any thoughts he could do so again disappeared this week with the news that Fox was to return home to North America and a player assistant coaching job in the CHL.
Most coaches you can second guess. Corey Neilson isn't one of them. My view is that Farmer is their preferred option even if that means waiting to see if the North American exercise works out and being there to sign him mid-season if it doesn't. The fact that the experienced Levers hasn't yet been signed up tells me that Corey has a plan; just that he isn't sharing it with any of us at the moment.