India captain Virat Kohli says he is wary of the threat posed by a "dangerous" Bangladesh in their ICC Champions Trophy semi-final at Edgbaston, live on Sky Sports 2 on Thursday.
India topped Group B after impressively seeing off Pakistan and South Africa to advance to the last four, but the defending champions were given a wake-up call in between those wins when suffering a surprise defeat to Sri Lanka.
They are overwhelming favourites to book a second successive Champions Trophy final appearance, with a 240-run trouncing of Bangladesh - who were skittled for 84 - in a warm-up match last month still fresh in the memory.
But, ahead of the semi-final showdown with the Tigers, Kohli stressed "there are no guarantees in this sport".
"As we've seen already in this tournament, a lot of teams have surprised the opposition and we're certainly not taking anything for granted," he added. "We will use whatever momentum we've gained in this tournament to execute what we want to.
"Going into a big game like this, we're going to treat it as how we treated the last game. Our mindset does not differ.
"We're not going to go according to past results and what we've done in the past tournaments."
Bangladesh have long discarded their reputation as the whipping boys of elite international cricket, particularly in the one-day format, and earned a first semi-final spot in a global competition with a thrilling win over New Zealand.
"Bangladesh have taken huge strides," said Kohli. "They are a very dangerous side on their day and everyone realises that.
"They are playing really good cricket and they are doing a lot of things right to be in that position.
"They have cricketers who are skilled, who are committed to play for Bangladesh and play with a lot of passion. They're really keen to win a lot of games at this level and that shows in their attitude.
"I thought they were outstanding in the way they applied themselves and chased New Zealand's total down the other day. They showed a lot of composure and patience, and that is always a sign of a side that is mature now, that knows how to win matches from difficult situations."
Kohli, meanwhile, allayed fears over the fitness of Rohit Sharma, who was seen limping in final practice, and hinted India would stick with the same team that overcame the Proteas on Sunday, with spinner Ravichandran Ashwin keeping his place ahead of paceman Umesh Yadav.
That would mean a 300th ODI appearance for veteran all-rounder Yuvraj Singh, and Kohli was quick to highlight the importance of the 35-year-old.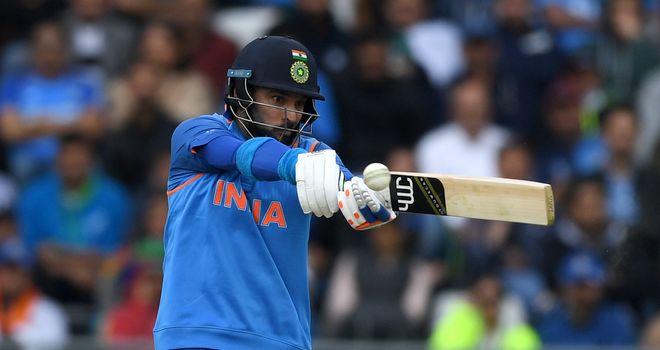 "Yuvraj's contribution to cricket has been outstanding," Kohli added. "He's been a total match-winner for India, won so many big tournaments in big cities, and this is just a testimony to the kind of talent he possesses.
"You obviously need to have all those things in place to be able to play 300 games for India and I congratulate him.
"Hopefully he can play a lot more for us and get in those match-winning performances all over again, and I hope it is a special one for him."
Watch Bangladesh take on India in the second ICC Champions Trophy semi-final, live on Sky Sports 2 on Thursday from 10am.