English mustard
James Dall looks at how Spain turned their fortunes around to become European and World champions, and considers whether England have the guts to embark on such a radical overhaul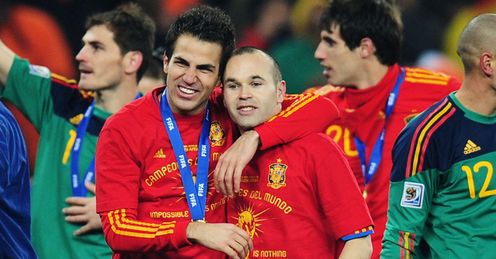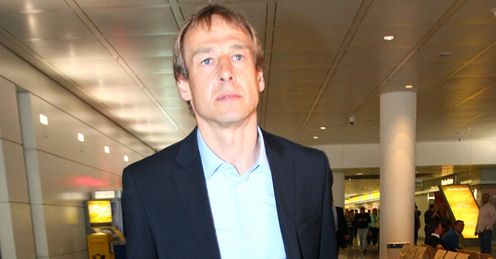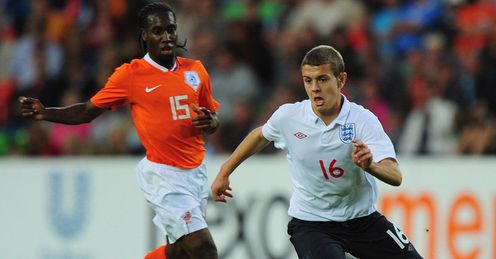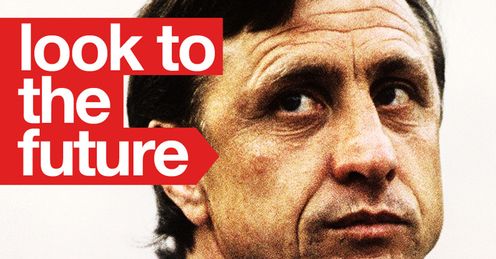 Before being crowned the kings of Europe in 2008, Spain's only previous international success had been in the same competition back two years before England lifted the World Cup. On the world stage, prior to 2010, the best La Roja had achieved was fourth place.
Yet now Spain look an almost unstoppable force, with the nation top of the Fifa World Rankings by 161 points, and with a plethora of world-class talent at their disposal backed up by one of the most exciting production lines of talent on the planet.
For England, however, the current situation is grim-looking. An infamous World Cup performance in South Africa extended the drought to 44 years and counting. And Fabio Capello, an Italian coach paid £6million a year, has limited technically proficient personnel to choose from.
But, as highlighted, Spain were once in a similar plight as the Three Lions. Indeed, they had become something of an ongoing joke whereby when a tournament came round Spain would sarcastically be dubbed 'dark horses' for victory. Look who is laughing now.
So what changed? Well, in simple terms, one can point to an individual: Johan Cruyff. When in charge of Barcelona, Cruyff, influenced by his Dutch roots, began to implement the now famous tiki-taka style. From youth level up, Cruyff asserted this ethos to ensure it became the blueprint for Barca.
Blueprint
And that blueprint was soon adopted across La Liga. What was key here, downright essential even, is that Spain embraced this style. They identified with it, accepted it as how their footballing culture should be directed. And they stuck by it. "It is in the genes of Spanish football," Wigan manager Roberto Martinez said in the Telegraph.
But Spain were no overnight success story. Their turnaround is down to 20 years of change. Ten years into the 'project' they found themselves at their lowest Fifa Ranking, placed 25th in 1998. But the country knew they had to trust in their way of playing, for abandoning the ideal now would leave them lost. And how it paid off.
It is about taking risks. Germany, so impressive at the 2010 World Cup, also took the plunge. Despite finishing as runners-up at the 2002 World Cup, the Germans were concerned about their future. And they addressed their issues, with Jurgen Klinsmann heavily involved.
Like Spain, Germany identified their own mentality, with attacking play at the forefront. They, the clubs via their academies, committed financially. And England must do the same. Yet there is no use in England trying to become Spain or Germany. England needs to work out its own style.
Spanish sensation Cesc Fabregas recently said in the Daily Telegraph: "Here in England it is passion and the fans love it when there are hard tackles and you play long balls and counter-attack. If you do that in Spain they will boo you.
"They are used to another kind of football. Here [in England] if you play good football, good football, good football and you don't win then they can boo you for the opposite. You have to believe in your style and go for it."
The Future Game
It is clear that, at present, not everyone - the fans, the players, the media, the coaches, the club - is pulling in the same direction. Yet, in May this year, the Football Association unveiled "a blueprint for the future development of young players has been produced", titled 'The Future Game'.
This extensive 275-page guide "is a vital document for the future of the English game," according to Sir Trevor Brooking, the FA's director of football development, a man who continues to make all the right noises, while it is a relief to read that the FA has earmarked the technical side of the game as key for youngsters.

And there is even evidence that the Premier League, a body which has different focuses to that of the FA, is on board with the plans. Ged Roddy, Director of Youth at the Premier League said on the FA's official website: "The technical guide will be welcomed by those in the game who are tasked with developing the next generation of Premier League players."
It does seem, therefore, that English football is willing to head in the right direction. But concerns of course still remain, with fears that while Spain and Germany threw everything into their overhauls, England could fall into the habit of doing it perfunctory. Patience will be a virtue.
Is England brave enough to accept that winning at all costs does not create a positive learning environment for developing talent? If so, will the pattern of the more physical youngsters preferred over diminutive players become a thing of the past? And, therefore, will the emphasis be on technique?
For English football's sake, the answer to those questions has to be 'yes'.
Sky Bet Odds:
Click Here for Your Free Bet
Comments (7)
Zulfiqar Ali says...
Arsenal can be a real case study here. A team with ingrained phylosophy and particular footballing style. Have not won anything of note in years and how each and every pundit, football fan and even Arsenal fans criticize their so called under achievement. Can all be patient enough when the same happens with England in their transition period. I personally don''''t believe so.
Posted 11:20 9th October 2010
Adrian Johnson says...
Whether we teach tiki-taka or coerve style, then what difference would it make? As a youth coach, we seem to miss out on football or the children do, Upto Under 10''''s we play mini soccer, then Under 11''''s it jumps to 11 a side, bigger goals and the emphasis to play, score, so where do we draw the line, from being 7 a side to 11 a side in a year, surley we must build it up from 7, 8, 9 and 10 a side. Then we lack Under 16, 17''''s 18''''s league. It seems we don''''t offer any leagues for these ages and they jump into adults/men''''s football. It starts from the top, noty the bottom. We are still in the Charles Hughes era! Clubs, take players from the age of 6 and 7 upwards, then the FA says, let the game be the teacher how can it be if the clubs take these players for years and then let them go. Youth football today is about winning titles and cups not about developing the kids, we must blame some coaches who mould the team around their failures in the past. Simply the truth we don''''t invest in football or sport much as the French and spanish do. We don''''t produce good footballers on a regular basis.
Posted 15:25 8th October 2010
Martin Lee says...
My 11 year old son plays football in the canary islands for a local team, and has been coached in the tiki-taka style. He is a defender, is not particularly big, has never been taught how to tackle or head the ball. but he knows how to pass, move and keep possesion of the ball. They may not become professionals, but this style of play is now ingrained in all of them, and will be passed to the next generation. Cmon England- catch up!
Posted 04:22 8th October 2010
Luigi Santano says...
I totally agree to the argument put forward that we need to adopt a football style of some sort. I think the issue with english football is that we just look at and focus our attention on english football. I have now gathered the patience and enthusiasm to look upon other leagues i.e. la liga, bundesliga etc and in comparison to the english league, i must say i struggle to watch most english football matches now. If we are to be taken serious as a footballing nation, we need to go back to the basics, go back in history and reinvent prolific football today. I believe we need to embrace total football so it can open the eyes of the ignorant and pure result seeking people of england. In doing so it will open the eyes of our footballers today and for the footballers of tomorrow.
Posted 00:26 8th October 2010
Stephen Ladley says...
Refer to my comments posted in relation to Ben Arfa broken leg. Big quick boys at youth level are far more important in our country, its a cultural thing. Skill is overlooked for power. Until players like Scholes are recognised as the greatest of their generation (like Zidane and Davids have pointed out) and not workhorses like Gerrard who in all honesty is second rate in comparison. Ironically Xavi''s hero growing up was Matt Le Tissier! The same Matt Le Tissier who lit up the Premiership for years! But the same Le Tissier who played a handful of games for England, big Les Ferdinand a brick-wall of a man was picked ahead of him regularly. Come on Capello has picked Kevin Davies in his latest squad.
Posted 18:00 7th October 2010
Get Real says...
Lets take a broad look at this. Ther is no doubt about Spain''s process. The key is persistence and continuity. Barcelona have struggled under different managers since cryuff, but they have never let that affect their style of play. Arsene Wenger however is lambasted because he stay loyal to his principals. Then look at who are performing well in EPL, with regard to their resources. Chelsea look ultra strong (andy gray recently claimed they are Physichally the heaviest tema in the league), Blackburn, who are performing beyond even Big Sams expectations, contain some physichally huge men. Stoke are much the same, while despite only being promoted a few years ago, are seen as a comfortable premierl eague team now. Nowadays, if you arent physichally exceptional, you dont make it through the ranks at your local club. Eg''s -theo walcot-speed, micah richards-size/speed, agbonlahor-speed, phil jones-size. they;re are obvious exceptions, dont get me wrong, but a trend is well and truly set. Ryan Giggs, Paul Scholes, Kenny Dalglish, Jimmy Johnstone, George Best and Bobby Charlton are all ''''home grown'''' continental styled players. Jack Wilshire apart, there hasnt been another one for a long long time. how many sherringham like players are breaking through? Even a steve Mcmanaman or Darren Anderton type player??Chris waddle or Glen hoddle?? England reamain reasonably competitive because fooball is the national game. if that many people play it, its inevitable there will be good young players (but not world class). England have an opportunity, to change for the better. Encourage the young player who has a great first touch, or great close control, not just the fast guy or the tall guy.
Posted 17:03 7th October 2010
A Concerned says...
I''d like to believe we can change. However, history shows us different and the mentality at a number of acedmies (which I''ve witnessed 1st hand) is too entrenched in getting the bigger lads in. ''There''s no place 4 skill in the modern game''
Posted 12:34 7th October 2010
Related News

The Football Association says its Respect Programme has led to a reduction in misconduct at all levels of the game.

The Football Association has admitted cuts to football facility maintenance at grassroots level are a cause for concern, following a Sky Sports News investigation.

Football Association Greg Dyke remains confident 'a version' of his controversial B teams plan remains viable to the Football League.