What's on the box
Check out our Sky Sports channel guide...
Perez looks for Real revolution
Ahead of the new La Liga season, Guillem Balague looks at how Florentino Perez aims to restore Real Madrid's image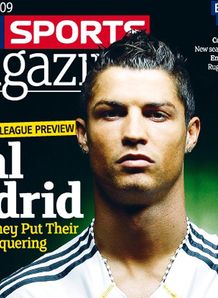 Watching Florentino Perez in action as he moves around the corridors of the Bernabeu, it is as if the Real Madrid president has never been away from the place. Sitting in his plush office within that most famous and imposing of stadiums, Perez explained to me that he now feels it was a mistake to have ever left.    
The man who gave the world the Galacticos walked away from Real Madrid in 2006 believing that he was handing over a club with a stable base for his successors to build upon, only to return to power this summer following an interim that he described as "one of the worst eras in the history of Real Madrid."
It is now three years since the curtain came down on what we now think of as the first Galactico era - a time remembered as a golden age in the memories of the latest generation of Madrid's global fanbase despite the mistakes done in the last three years of his mandate when Real didn't win any title - and since then the club has worked its way through three coaches, five presidents, more than £260million worth of playing talent and a seemingly endless succession of scandals and negative headlines that were starting to do long lasting damage to the club's image.  
Saviour
Florentino's return has been heralded in some quarters as the return of the saviour of Real Madrid - despite leaving the club on the back of the longest spell without a trophy in 50 years and a successor who won two consecutive La Liga titles - precisely because it is Real Madrid's global reputation that needs saving even more than its on field performances.
As Perez told me in the interview we did for Revista de la Liga recently: "My aim in coming back to the club is to put everything that has gone wrong in the last three years right." Which means restoring Real Madrid to its place as the biggest name in world football and doing it in style; which for Perez means doing something that has never been done before, not even when he was last in charge, and signing not just one of the biggest names in the game this summer - but signing all of them: even if that means signing three or four 'Galacticos' in one go. He feels there is a need to save time by doing this summer what it would normally have done in three seasons.  
On the face of it, this might seem like the return of a bigger, bolder, even more extravagant Galactico era; but Perez is at pains to point out that the blueprint for this ultra-glamorous super-club model is rooted in Real Madrid's history. In other words, according to Perez, Real Madrid has always had the biggest and best playing for them and that the greatest sides in the club's history have always been an exotic blend of the best players in the world, the cream of the Spanish crop and the pick of local talent.
So, where other clubs may be reliant upon billionaire foreign investors and lucrative takeovers that in turn perhaps distance the club from its roots, as far as Real Madrid are concerned, spending big is in their DNA and the way the club is structured means that this blend of superstar signings with 'Madridismo' is a way of sustaining, not eroding, the club's identity. But without billionaire backers or stock market flotations, how is all of this achieved?
Lavish spending
At the time of writing, Real Madrid have already lavished a net spend in the region of €209million on the transfer market already this summer - and by the time you read this, that figure may well have increased further. If it takes €300million to restore the club to what Perez believes is its rightful place after failing to progress beyond the last 16 of the Champions League and floundering in the shadow of an exceptional Barcelona, then so be it says Perez who is comfortable with his club borrowing those levels.
The president has explained that Real Madrid has three sources of revenue: TV rights, ticket sales and marketing - which is currently split at around one third each of the €400million annual income that the club receives. Perez insists that the accounts are healthy and Real has credit with the banks; in his words: "If we (Real Madrid) need the money, they will lend it to us. They understand that they can invest in us and that we have a model here that involves signing the best players, who in turn finance themselves because they bring the biggest returns. Big players mean a bigger commercial deal that pays wages and new transfers. It's good for everyone, everyone benefits."
In other words, we are talking about the biggest club and the biggest brand - and key to the issue of branding is image, something that is of the utmost importance to Florentino Perez. His predecessor, Ramon Calderon, may have laid the groundwork in the transfer of Cristiano Ronaldo from Manchester United - and who knows, the transfer may not have happened without the pre-agreement that the former president had in place with the United player since last summer - but the high profile courting and public bragging of Ronaldo's desire to move to Real destroyed the Spanish club's relationship with their Premier League rivals and tarnished the club's image.
In contrast, Perez stepped in and acted swiftly, discreetly and decisively in activating the £8million clause written in to that agreement. Likewise, as Perez told me the last time we met, his excellent relationship with AC Milan vice-president Adriano Galliani facilitated the signing of Kaka - and was the key to Florentino's intervention in January, when a phone call to the player's father persuaded the Brazilian to turn down the riches on offer at Manchester City and wait a few months for Perez's inevitable return to the Bernabeu, when, with Galliani's blessing, the player would be sold to Real Madrid.
The spending is set to continue, and Perez insists it will always be done with a combination of courtesy and panache: "Of course, we want the best players to join us here - but only if their club wants to sell them. I represent a club where elegance and gentlemanliness has always been our motif," he said.
Outsiders might suggest that Real Madrid have an advantage over their European rivals in the transfer market because of an ability to negotiate television contracts individually rather than collectively (as is the case in the Premier League); even because they benefit from a Spanish tax legislation that allows their foreign players to pay tax at about 24 per cent of income; or perhaps, it has been suggested, that Real's status in Spain and relationship with local banks means they are not under the same pressure as their rivals to service their debts. However, all of this is categorically refuted by Perez who insists that Real are in the same boat as everyone else when it comes to obtaining credit and that banks lend them money because their accounts are in good order - and if they can't pay off their debts, they won't borrow the money.
Desire for change
For Perez none of the above is what matters: it is the name - not the numbers - that is the key to Real Madrid's global appeal for players and fans alike. As Perez says: "Players come to Madrid because it is Real Madrid, not because of tax benefits."  
If the club's star had waned in recent years, then with Perez back at the helm, whatever the results on the pitch, the name of Real Madrid is guaranteed to blaze a trail through the football world once again. Anyone who witnessed the scenes at the Bernabeu as Cristiano Ronaldo was unveiled in front of 85,000 euphoric fans cannot be in any doubt that Perez and the Galactico era has returned - a far cry from Ramon Calderon's last player presentation when 70 people turned out to see Faubert holding up a Madrid shirt.    
As Perez told me: "There is a real desire for change - almost a total revolution - that comes from the fans. We want to create a Real Madrid that is faithful to its history - and leave behind the Real Madrid that we have seen in the last few years, which, unfortunately, has not been a faithful reflection of what the club has been over the years in terms of prestige and history."
At least 85,000 of those fans seemed to be celebrating the fact that the revolution is well under way and Real Madrid are undoubtedly centre stage once again. There is still plenty of work to be done, but the envious rumblings of discontent coming from the notoriously fickle Barcelona fans, frustrated at their own club's relative lack of activity in the transfer market so far this summer, means that for the Madrid supporters, Real have taken the lead over their rivals before a ball has even been kicked...
Sky Bet Odds:
Click Here for Your Free Bet