What's on the box
Check out our Sky Sports channel guide...
Sky Sports magazine
Bigger and better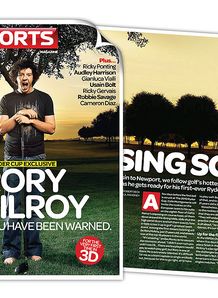 If you're after in-depth features and interviews with the biggest names in sport then you've come to the right place!
From Wisconsin to Newport, we follow golf's hottest property Rory McIlroy, as he gets ready for his first-ever Ryder Cup.
Also in a packed issue, we catch up with Audley Harrison who talks us through his life so far and how he has come from prison to a title shot, via the Olympics.
It's been one heck of a journey for Audley and now this month, he's challenging David Haye...
Ricky Ponting sits down and answers your questions including his favourite Ashes moment and whether he has ever lost his Baggy Green cap. Plus we catch up with Gianluca Vialli who is as passionate about football as ever.
Sky Bet Odds:
Click Here for Your Free Bet