What's on the box
Check out our Sky Sports channel guide...
Rising Son
Up for the fight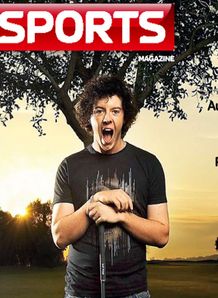 A few days before the first ball is struck at The 2010 Ryder Cup, Colin Montgomerie will invite the rookies on the European team to his suite on the eighth floor of Celtic Manor's imposing on-course hotel, sit them down around the dining table, slide shut the high panel doors and tell them exactly how it feels to tee it up in golf's greatest team event.
Among the first-timers listening will be Rory McIlroy, just 21 years old, and already one of the top 10 players in the world.
"It's amazing," smiles Monty as he savours the moments ahead.
"I didn't even turn pro until I was 24... There are few players I would pay to watch play golf, but Rory is one of them. He is extremely talented. It's difficult for me as a team captain to single anybody out, because for this to go right, all 12 have to play well. But he's an important part of that, and to say that of a rookie who's 21 years old is impressive."
Nonetheless, Monty's chat will reinforce to the rookies the values and traditions that they are about to become a part of.
"They will understand fully in the few days' practice that we have what this Ryder Cup is all about," he says. "It's our Olympic Games, it's our World Cup..."
At the USPGA Championships in Wisconsin, where five days later he will record a thirdplace finish in the year's final Major, Rory McIlroy's eyes light up when he considers the challenges before him. He wants to be Europe's No.1, to take the fight to the Americans in Sunday's pressure-packed
singles matches. "It would be nice to take down one of their top guys and I think that is something to do with my character," he says.
"I want to play the best player on the American team. It would give me a nice sense of personal achievement."
McIlroy has a natural partner, too, for the clash at Celtic Manor, Newport in fellow Northern Irishman and friend, Graeme McDowell - the 31-year-old US Open champion. And they've both been talking themselves up. The word in the locker room at the USPGA Championship was that the
Americans could be served up an early morning double helping of Big Macs when the event starts on Friday 1 October.
"I'd love to go out in the first group with Graeme," says Rory.
"We've spoken about it. Graeme is my obvious partner. We were second in last year's World Cup. We bounce off each other well and have a lot of laughs. When you're enjoying yourself, that's when you play your best. We've been able to do that together for the last few years."
McDowell, though, realises he might have competition from his teammates to acquire a rather useful ally.
"There'll be others queuing up to play with Rory," he says. "I look up to him for how talented he is and I'm sure he looks up to me for my experience. You know, I've got one on him now with a Major victory. I don't remind him of that much," McDowell says smiling.
"As long as he is ahead of me in the world rankings he's going to be content. We are good friends. It's not a big brother, little brother thing. Me and Rory, first off, Friday morning. I'd love it."
There is a great history of Irish players in the Ryder Cup and McIlroy is aware that he and McDowell are continuing a proud dynasty. There was Christy O'Connor's sensational 2-iron shot in 1989, Philip Walton and his broom-handle putter in 1995, Paul McGinley holing the winning putt at the Belfry in 2002. Not forgetting David Feherty, Eamonn Darcy, Padraig Harrington, then the emotional Darren Clarke at the K Club in 2006, just six weeks after his wife Heather died of cancer.
"So many Irish guys have stood out in the Ryder Cup. I'd like to continue that tradition," says Rory.
Sheer talent and sheer belief
As a reminder of just how young McIlroy is, the first Ryder Cup he watched on TV was Valderrama, Spain in 1997.
"I remember Seve (Ballesteros). He was so funny riding around in his buggy trying to tell everyone how to play their shots," Rory says.
"And then there was Brookline (near Boston) in 1999. Not so good for the Europeans. But it was exciting to watch the Americans fight back on Sunday and Justin Leonard holing that putt on 17."
You can tell from the look in McIlroy's eyes that he is relishing the prospect of a raucous three days in Wales.
"Matchplay suits my game," he says.
"You can be more aggressive. It doesn't matter if you make a bogey or double bogey, you only lose one hole. You can really go for your shots and chase birdies and eagles."
Which is pretty much his style in his strokeplay day job, too. "Rory plays gung-ho golf," says McDowell.
"He relies on sheer talent and sheer belief. He grips it and rips it."
"I just like the manner in which he plays the game," agrees eight-time Major winner Tom Watson, who was the last American to captain his team to victory in Europe back in 1993.
"I played with him at the US Open and he has the ability to be a great player, I like everything I've seen about him. I expect him to win a Major championship very soon."
Read the full article in the Sky Sports magazine
Sky Bet Odds:
Click Here for Your Free Bet