Cricket executive Simon Timson to become UK Sport's performance director in January
Cricket executive Simon Timson will become UK Sport's performance director in January 2013.
Last Updated: 17/10/12 12:16am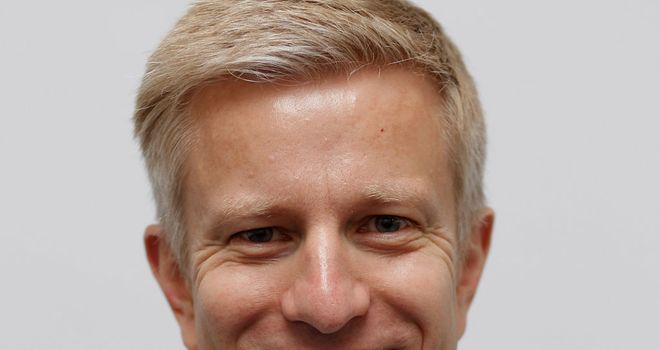 Timson will oversee the elite performance system for Britain's top athletes in the run-up to the Sochi 2014 and Rio 2016 Olympics.
He currently works as head of the England development programme and science and medicine for the England and Wales Cricket Board, but will succeed Peter Keen in his new role next year.
Timson has big shoes to fill as Keen pushed the Government's successful but tough no-compromise approach to sports funding and performance which saw Britain clinch third place in both the Olympic and Paralympic medals tables at London 2012.
Team GB athletes won 65 medals, including 29 gold, at the Olympics while British Paralympians won 120 medals, including 34 golds.
Keen quit the role in May to become UK Sport's special advisor for performance.
Timson said: "I feel confident the system possesses the knowledge, expertise and tools required to sustain success into the future and will be looking to the lessons learned from the London cycle to see where there is room for improvement.
"London 2012 certainly inspired a generation, and I'm looking forward to working with UK Sport's key partners, particularly the Olympic and Paralympic sports, to further develop the high performance system and enable more athletes to achieve the ambitions London has inspired within them in Sochi, Rio and beyond."