Robbie Grabarz backs UKA's decision to base athletes at a single performance centre in Loughborough
Robbie Grabarz has backed UK Athletics' decision to base the country's top athletes at a single performance centre.
Last Updated: 05/02/13 4:20pm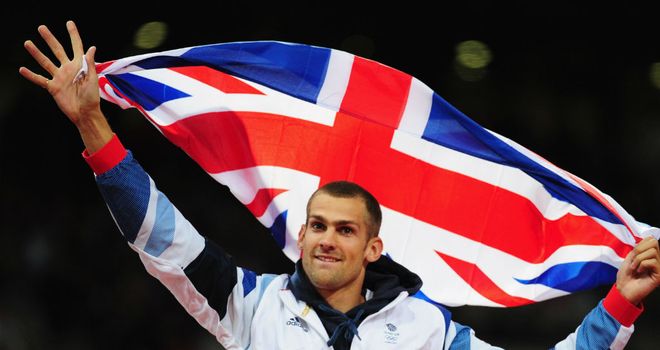 Grabarz, who had a breakthrough year in 2012 culminated by winning the European Championships and claiming bronze in London, believes the proposal for one main base will benefit British athletes.
The 25-year-old, who is preparing for the weekend's UK Championships in Sheffield, said: "I think it is going to be a good thing. There is always going to be someone kicking off about it, but it has to be of benefit.
"It focuses the sport, it makes communication easier between coaches and it helps with both the medical and organisational side. It has to be good otherwise UK Athletics wouldn't have done it."
Grabarz's coach Fayyaz Ahmed said the change was vital if Great Britain is to keep pace on the world stage.
The UKA national high jump coach said: "Obviously if an athlete has a winning formula somewhere else, you stick to that winning formula - it just so happens that we have a winning formula that involves Loughborough.
"But fundamentally all I care about is my sport, and developing my athletes. Where ever my job takes me, so be it. Lots of people travel the world for their job and that's the way it is.
"Centralising may make things difficult in terms of growing pains but that's life. It makes access and communication quicker, and the bottom line is we have to raise standards so it's no bad thing.
"If we stand still we are not evolving, and we have to evolve in our sport. I'm looking forward to helping make the Institute the best in the world. I want the world to be envious of us. It may take us some time, but we'll get there."