Ashton Eaton and Brianne Theisen-Eaton announce retirement
By Andy Charles
Last Updated: 04/01/17 5:05pm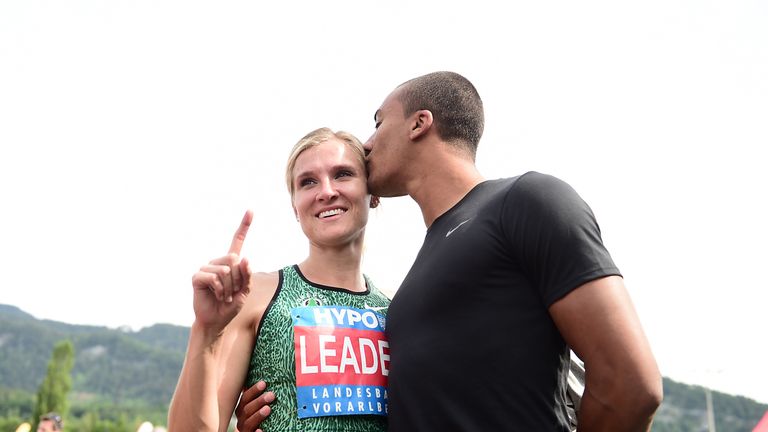 Double Olympic decathlon champion Ashton Eaton and wife Brianne Theisen-Eaton have announced their retirement.
Eaton won decathlon gold at London 2012 and defended his title in Rio de Janeiro last summer, where Theisen-Eaton claimed a bronze medal in the heptathlon, finishing just behind Britain's Jessica Ennis-Hill.
Theisen-Eaton, 28, retires after a career that also includes two silver medals at the World Championship, again finishing behind Ennis-Hill in 2015 in Beijing, and gold medals from the Commonwealth Games and World Indoor Championships.
Ennis-Hill announced her retirement in October last year.
The Canadian star married Eaton, who she met while competing at the University of Oregon, in 2013.
Eaton, 28, is also a dual world champion, having claimed gold in Moscow in 2013 and Beijing two years later, and he also won the World Indoor Championship on three occasions.
Theisen-Eaton wrote on the couple's website: "I no longer have the passion for track and field or the heptathlon that I used to because I know I can't advance any further in the sport.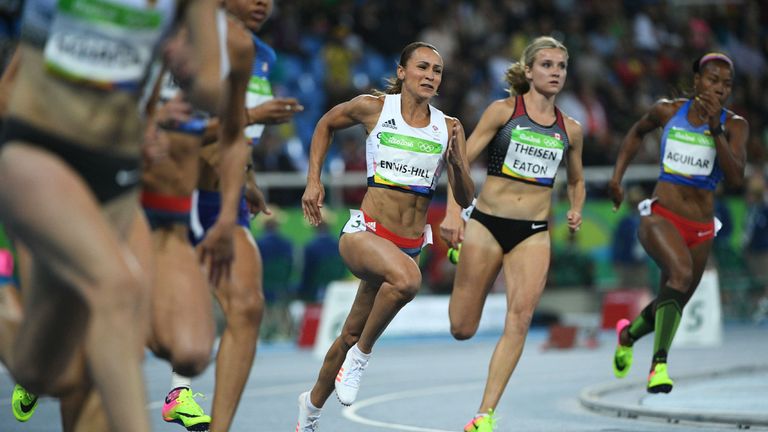 "I've given it all I can, and I refuse to come back and half-ass it because I love and respect this event and sport too much. With that, I've decided to retire. It's time to move on to my next passion, the next thing in the world I hope to make an impact in.
"I went after what I set out to do and whether I achieved it or fell short is not the point. The point is that I know deep down that I gave it every ounce of energy I had and that if I went back and did it all over again, I would not change a thing
"I could not have done anything better. Isn't this the point of sport? Isn't this the point of challenging yourself to something? To do the best you can do?"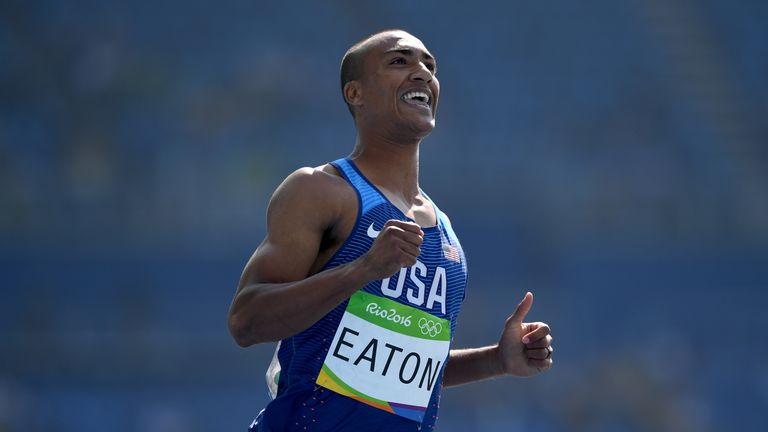 Eaton wrote: "Frankly there isn't much more I want to do in sport. I gave the most physically robust years of my life to the discovery and pursuit of my limits in this domain. Did I reach them? Truthfully I'm not sure anyone really does.
"It seems like we tend to run out of time or will before we run out of potential. That makes humanity limitless then, as far as I'm concerned. And I think that's inspiring.
"To my supporters and sponsors; The things I have achieved were achieved together with you. At times when I was doubtful, you believed. And if I was confident, it was also because you believed. Thank you for the love and support."