Sir Mo Farah: I was lucky to be given the chance to move to Great Britain
Last Updated: 06/01/17 4:50pm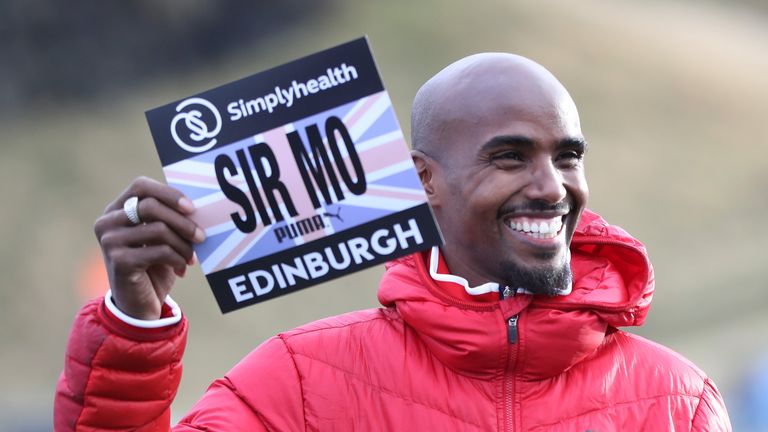 Sir Mo Farah says he will always be grateful to have been given the chance to excel as an athlete in Great Britain.
The four-time Olympic champion was knighted in the New Year honours list, a recognition he feels shows that hard work can pay off for anyone.
He was eight years old when he left Somalia to move to Britain and then train at Newham and Essex Beagles Athletics Club.
"It's really important," said Farah, who takes part in the Simplyhealth Great Edinburgh XCountry on Saturday. "I was given a chance and you have to make the most of it. I was lucky to come to Britain and join my father.
"Over the years, I have worked hard at what I do and for the country. If I wasn't given that chance, I wouldn't be here.
"To be given a title is something I never dreamed of as a kid. Coming to Britain and not speaking a word of English, and now achieving what I had and being recognised by my country...
"To be given that title, there is no word really to describe it. It's such an honour it's hard talking about it because I'm not in control of it."
Farah admits he is still adjusting to his new title.
"Anyone that knows me as Mo can call me Mo, nothing has changed, but it's nice to be recognised by your country for your hard work and what you have achieved," he said.
"But at the same time nothing has changed - tomorrow is cross-country."