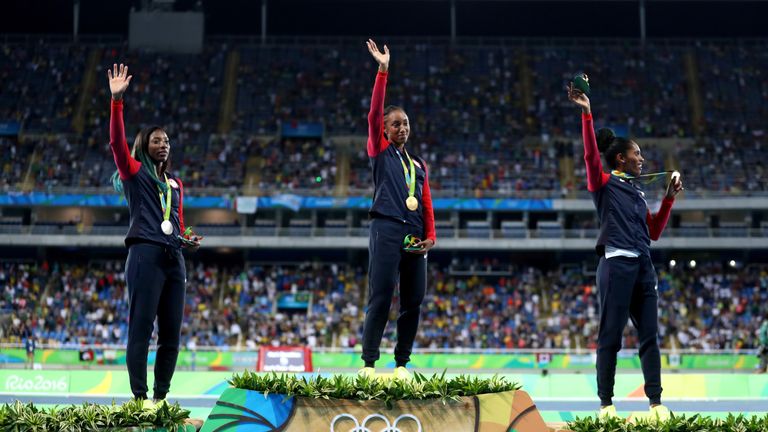 Olympic sprint hurdles champion Brianna Rollins has been banned for 12 months for missing three drugs tests in 2016, the United States Anti-Doping Agency has announced.
The 25-year-old, who won 100 metres hurdles gold in Rio last summer, will miss August's World Championships in London after being punished for three offences.
A statement from USADA reads: "USADA announced today that a three-member panel of the American Arbitration Association (AAA) has rendered its decision in the case of track and field athlete Brianna Rollins and has determined that Rollins should receive a 12-month sanction for failing to properly file whereabouts information."
Rollins, who also won the world title in 2013, was unavailable for tests on April 27, September 13 and September 27 last year.
USADA pointed out that she did complete eight out-of-competition tests during 2016, but, under World Anti-Doping Agency rules, three missed tests in the space of 12 months triggers a sanction.
Rollins' ban began on December 19 last year, while all her results from September 27 onwards have been annulled.