Former Sky Scholar Olivia Breen is a world beater after a testing few years, with help of Sky and family
By Mark Ashenden
Last Updated: 16/09/17 9:28am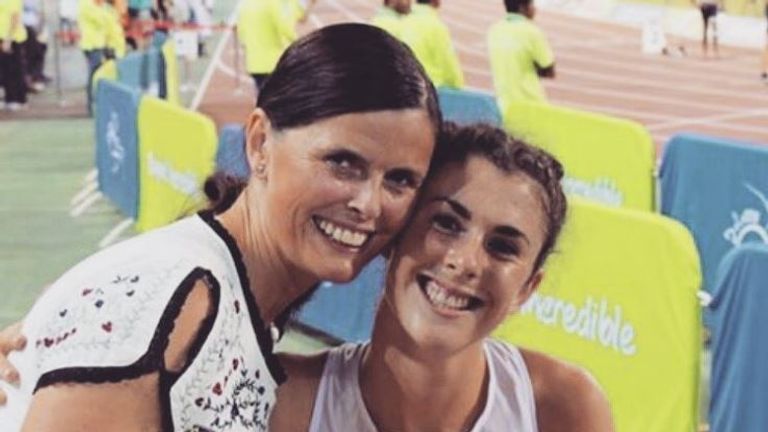 "Rio did not go well for Livvy. She spent most of her time crying or being angry and her emotions were all over the place. I collected her from Heathrow and we hoped she would take a different direction.
"She looked so sad in that car and our overriding thing as parents was for her to be happy. We didn't plan to speak about anything that happened but on the M25 she turned to me and said 'If you're going to say it, I'm not giving up. I want to try something different. I know I messed up the long jump but I think I can do it. I want to give it a go'."
The words of Helen Breen, former lawyer and mother of Olivia, born with cerebral palsy, two-time Paralympian and former Sky Sports Scholar. Who said parenting a world-class athlete was easy?
Olivia did indeed have a disappointing 2016 Paralympics in Brazil. Seventh in the T38 100m final, 12th in the long jump final and dropped for the 100m relay squad.
No wonder her family were keen on a new path. Thankfully, the support of her parents, a steely self-belief and an extensive trusting support network at Sky helped reignite the recently-turned 21-year-old.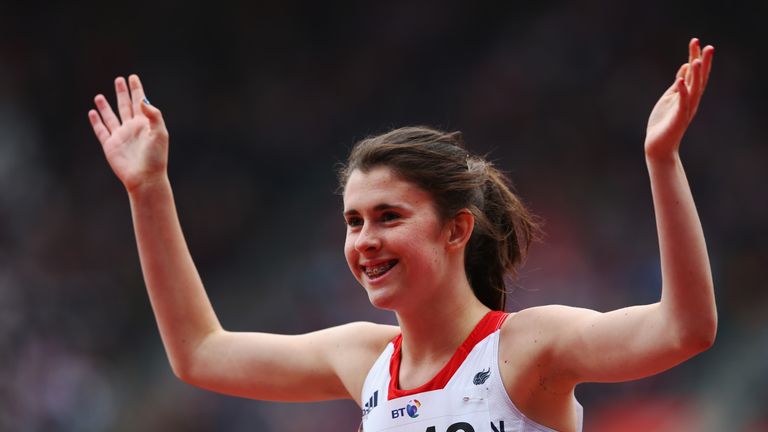 "She's very determined," Helen Breen says. "Sky have always been there for her and within a few days of her being back in the UK we spoke to Tony Lester (Head of Scholarships) and he mentioned long jump coach Aston Moore. It was perfect alignment.
"Tony knew she was gutted over Rio and we had a chat. He's always made suggestions but never told us what to do. He uses his experience and expertise and he knows how hard it can be when it doesn't go your way.
"He thought Livvy and Aston could be a good partnership. We'd been thinking it but Tony reinforced it. When Livvy started the Scholarship scheme we were so green. She did well but London 2012 and her bronze medal shocked us.
"She had a great coach at Portsmouth, she lived at home but Tony said 'she's a professional now'. It was the right thing to change coaches aged 17 and last year aged 20 it was right for her to move to Loughborough. Tony's advice on all those decisions was invaluable.
"She could have been quite ill after Rio but could have had regrets later in life. She must be feeling very happy that she tried something different with the focus on the long jump and it's paid off."
After winning bronze in the T35-38 4x100m relay at the 2012 Paralympics, her beaming face on the podium was one of many iconic images from London, and after the misery of Brazil last year, it's been a miraculous and joyous transition this summer.
Being crowned World T38 long jump champion with a personal best of 4.81 metres in London was quite the vindication of persevering with her athletics career. What a difference four years is.
Helen said: "When Livvy started as a Scholar, she was still in braces. She looked so young and naïve and game for anything. She's really developed since being on the scheme as a person and as an athlete she's obviously had to deal with a lot of setbacks.
"I'm so proud of how she's come through it. She used to be so optimistic and always expected the best of people. She knows life doesn't always go the way you want it to and the disappointments have made her stronger and mature.
"She's always blown my mind though. She brings much more to a room than certificates. She tries so hard to see the positive in things. She brings a naturalness which people seem to respond to. She's not perfect - she's very feisty and stubborn sometimes, but I'm also pleased she's got that as well!
"She just seems to know what she needs to do. Despite her difficulties, she can get on a train and get across London - she's an independent young woman. She knows we are there to pick her up if things go wrong, but tries hard to be as independent as she can and she's doing a really good job.
"That's a dream come true for me. When she was little I thought she'd still be at home going forward. I could never have aspired to her achieving all of this and that's amazing for me."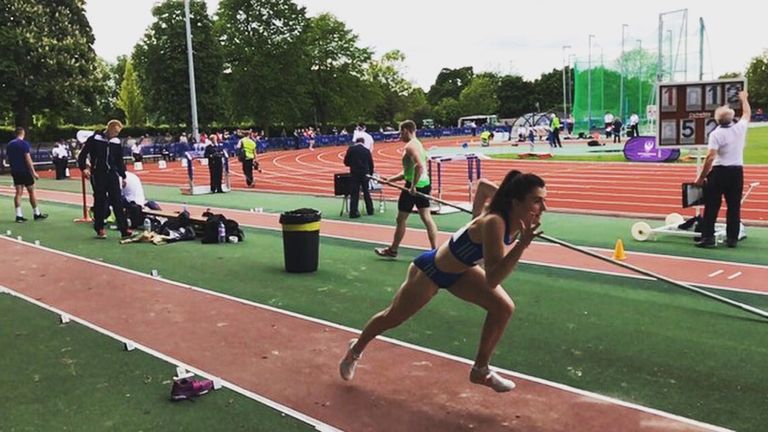 Olivia benefited from over three years of financial backing as a Scholar, media training, the opportunity to write blogs which helped to consolidate her thoughts, plus the overseas trips for warm-weather training.
"Sky invested a lot of time in Livvy," Helen adds. "The really big thing was when things were bad she always told herself that Sky believed in her so there must be something there! It was always a really big boost.
"She had loads more exposure on TV and online, and when she came into Sky, she was always made to feel very special, even by the security guys and receptionist. As a young person it gave her a lot of confidence and made her feel important and cherished. She felt cared for by Sky.
"She would love to keep a relationship with Sky. If she wanted to ask a question or want extra support she feels like she could come back and ask for help. She's built up so many strong relationships."