Toronto Raptors beat Orlando Magic in overtime in O2 thriller
By Andy Charles
Last Updated: 15/01/16 7:16am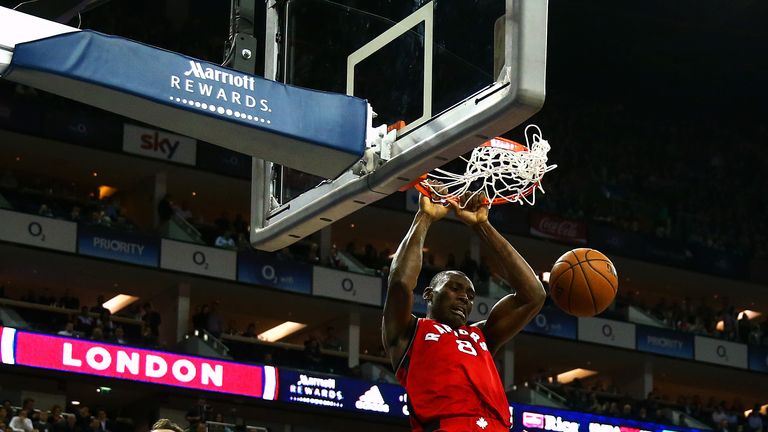 The Toronto Raptors almost snatched defeat from the jaws of victory before beating the Orlando Magic 106-103 in overtime at the O2 in London.
Toronto gave up a double-digit lead on three separate occasions but managed to regain their composure in the extra period to record their fourth successive victory.
Kyle Lowry hit only five of his 20 field goals, but top scored for the Raptors with 24 points after he was sent to the free-throw line for 14 attempts, hitting 12 of them.
Lowry was one of seven Raptors to score in double-figures, Cory Joseph adding 19 points off the bench and DeMar DeRozan weighing in with a double-double - 13 points and 11 rebounds - and blocking four shots.
The Magic trailed by 13 points after 12 minutes but won all three of the remaining quarters and made up a four point deficit in the final period to force overtime.
Victor Oladipo impressed with 27 points, six rebounds and six assists, also hitting five three-pointers, while Evan Fournier added 21 points, but their efforts were all in vain.
DeRozan said: "It was a great game. The last time we played here it was a great game, both teams wanted to win, the crowd was into it, and it was the same tonight. We put on a great show. I'm glad we got a win out of it though."