NBA: Golden State Warriors edge Denver Nuggets in narrow victory
The Golden State Warriors just edge the Denver Nuggets 106-105 after a dramatic finish.
Last Updated: 30/11/12 8:24am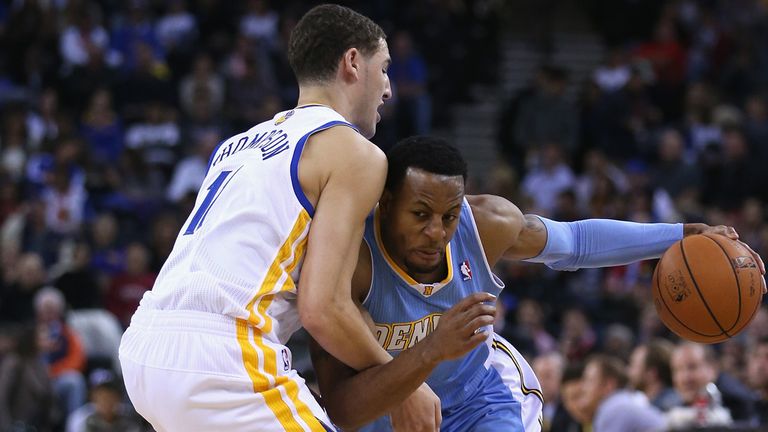 Having top scored for the Nuggets with 22, Iguodala had already missed the last of three free throws to tie the scores before then being marginally late with his last-gasp effort.
Klay Thompson weighed in with 21 points for the Warriors, while Stephen Curry scored 20 points with 10 assists.
Elsewhere, the Miami Heat defeated the San Antonio Spurs 105-100.
LeBron James topped the scoring with 23 points with Ray Allen's three-pointer proving the deciding score for the Heat.