Paul Stars For Streaking Clippers
The Los Angeles Clippers extended their winning run to 12 games with a 97-85 victory over the Sacramento Kings.
Last Updated: 22/12/12 11:31am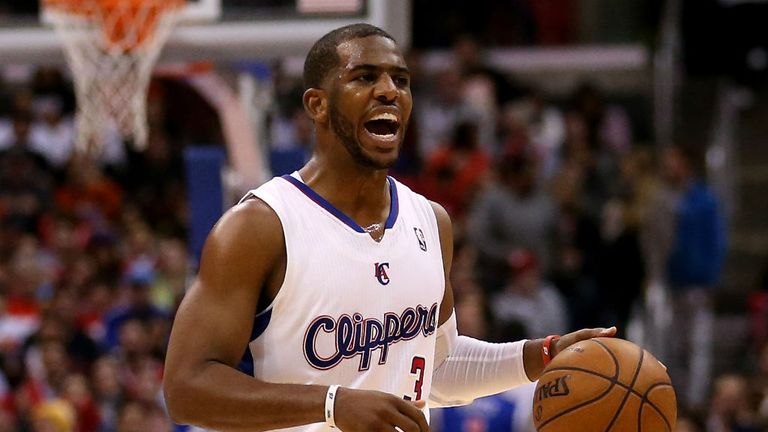 Paul scored 24 points and provided 13 assists, while Griffin had 21 points and 13 rebounds as the Clippers took the lead midway through the first quarter and never surrendered it.
Elsewhere in the NBA on Friday, Tony Parker scored 25 points as the San Antonio Spurs bounced back from back-to-back defeats by beating the New Orleans Hornets 99-94.
Luol Deng scored 29 points and grabbed 13 rebounds to lead the Chicago Bulls to a 110-106 win over the New York Knicks in a bad-tempered contest which saw four players, including Carmelo Anthony, thrown out of the game.
Monta Ellis scored 27 points as the Milwaukee Bucks pulled away from the Boston Celtics in overtime for a 99-94 win, with Boston's Paul Pierce scoring 35 points in a losing effort.
The Detroit Pistons ended a six-game losing streak as they claimed a 100-68 win onver the Washington Wizards, whose league-worst record slipped to 3-21.
The Charlotte Bobcats saw their league-worst losing streak hit 14 games as Stephen Curry scored 27 points in a 115-100 win for the Golden State Warriors.
Rudy Gay poured in 26 points to lift the Memphis Grizzlies to a 92-82 win over Dallas Mavericks, the Indiana Pacers claimed a 99-89 win over the Cleveland Cavaliers, the Philadelphia 76ers beat the Atlanta Hawks 99-80 and the Toronto Raptors edged out the Orlando Magic 93-90.