British Basketball feel confident after presenting their appeal to UK Sport
British Basketball have said they feel "confident and optimistic" after presenting their appeal against funding cuts.
Last Updated: 30/01/13 5:44pm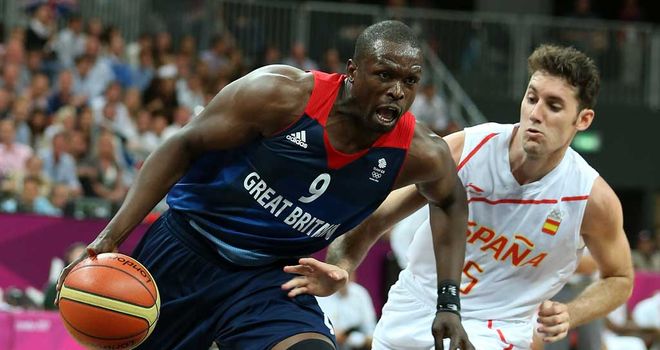 It was announced last month that basketball would receive no money in the lead up to the 2016 Rio Olympics, after being awarded £8.6m ahead of the London Games.
After presenting their appeal to UK Sport on Wednesday, British Basketball chairman Roger Moreland said: "We would like to thank the board of UK Sport for giving us this opportunity to present our case.
"We have believed all along that we have a strong and compelling case for basketball and we are grateful for all the fantastic support we have received so far.
"We will wait to hear from UK Sport before making a decision about a formal appeal but we feel confident and optimistic about the outcome after today's presentation."
Since the funding announcement British Basketball has received widespread support, with the likes of Sir Clive Woodward, NBA commissioner David Stern and Patrick Baumann, head of world governing body FIBA, speaking out on their behalf.
This week, NBA All-Star and Great Britain international Luol Deng wrote to Prime Minster David Cameron to protest against the funding cut, while an online petition on the government's website is nearing 13,000 signatures.