NBA round-up: Nuggets beat Cavaliers, Bobcats lose again against 76ers
The Denver Nuggets made it nine wins in a row with a 111-103 win over the Cleveland Cavaliers.
Last Updated: 10/02/13 7:34am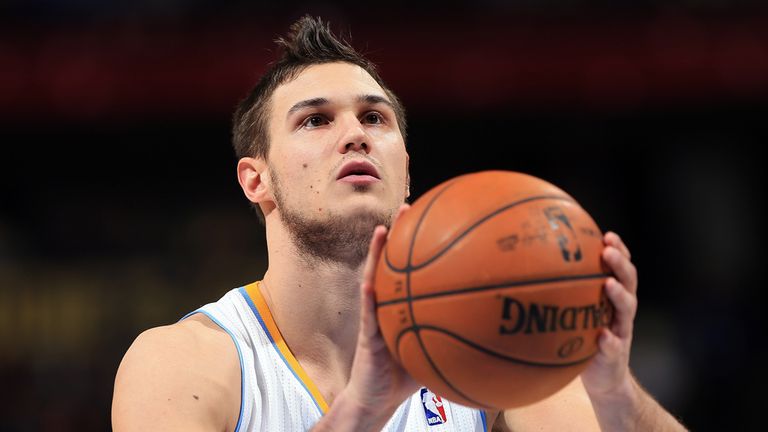 Danilo Gallinari poured in 19 points and Kenneth Faried contributed 17 to help the Nuggets, who pulled ahead thanks to strong showings in the second and third quarters, seal a 111-103 win.
Kyrie Irving top-scored for the Cavaliers with 26 points, but it was not enough to stop his side from suffering their first defeat in four.
The Charlotte Bobcats' woes show no sign of abating as they crashed to their seventh successive defeat, going down 87-76 to the Philadelphia 76ers.
Jrue Holiday led the way for the 76ers with 20 points, while Lavoy Allen added 14 points and a career-high 22 rebounds.
Charlie Villanueva held his nerve to sink a three-pointer with seconds remaining before Rodney Stuckey's two free throws helped the Detroit Pistons edge past the Milwaukee Bucks 105-100.
Shawn Marrion was pivotal as the Dallas Mavericks overhauled the Golden State Warriors 116-91.
The forward contributed a season-high 26 points and 11 rebounds to give the Warriors their fourth consecutive loss.
Isaiah Thomas and Marcus Thornton poured in 49 points between them as the Sacramento Kings eased past the Utah Jazz 120-109.