LeBron James becomes the first NBA player to score 30 points and shoot 60 percent in six consecutive games
LeBron James was delighted to break another NBA record as the Miami Heat registered their 1,000th win in team history.
Last Updated: 13/02/13 1:20pm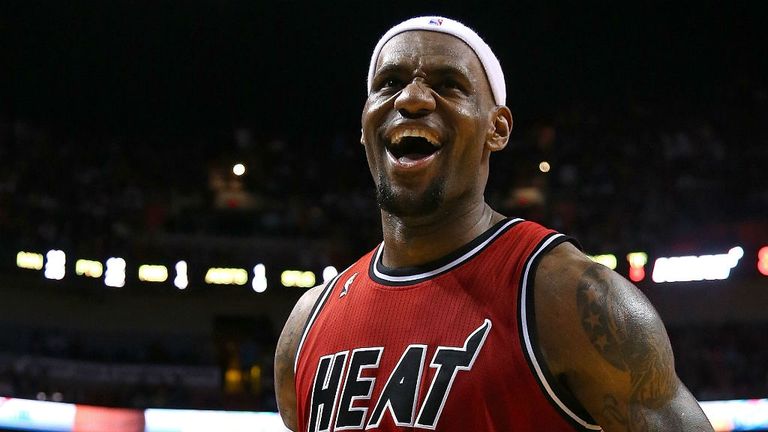 Reigning MVP James broke the record in a momentous night for Miami as they registered their 1000th win in team history in their final contest of a five-game homestand at the American Airlines Arena.
He shot 11-of-15 (73.3 percent) from the field as the Heat overturned a half-time deficit to record their sixth straight win.
"With how many great and dominant players that have come through over the years and paved the way for me, to be able to have this streak, and to be able to have won each game while also being efficient from the floor means a lot," James said.
James joined Hall of Famers Adrian Dantley and Moses Malone as the only NBA players to score 30-plus points and shoot at least 60 percent five times straight, but now he stands alone as the first player to do it in six straight games.
"To see how small the list was and for me to even be part of that list to start off was - wow," James said. "To have the record for myself is an honour.
"I was just in a flow. I wanted to be aggressive early in the game. I just went with the flow of the game. I didn't pressure anything, it just happened."