NBA Review: Kawhi Leonard hits late three-pointer as San Antonio Spurs beat Cleveland Cavaliers
Tony Parker hit 24 points and Kawhi Leonard sunk a last-ditch three-pointer to help San Antonio beat Cleveland 96-95.
Last Updated: 14/02/13 12:37pm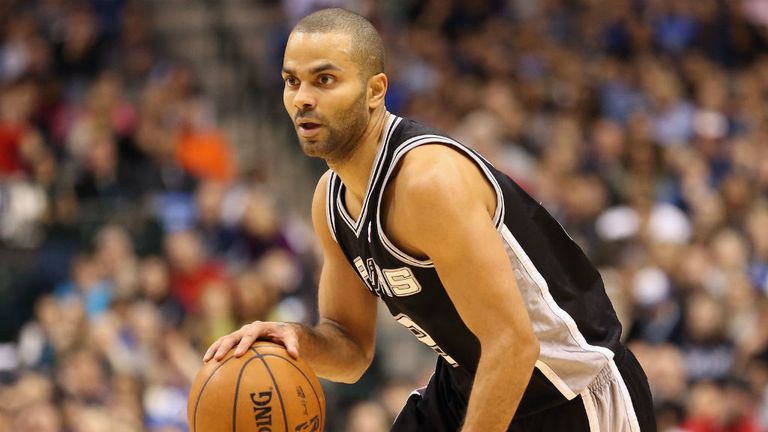 The Spurs were down by two when Leonard made the crucial play with less than three seconds left on the clock for San Antonio's third straight win.
Parker added seven assists to his points haul and received support from from Gary Neal who scored 15 off the bench. Dion Waiters led the Cavaliers with 20.
The Los Angeles Clippers scored 46 points in the first quarter on their way to a 106-96 win over the Houston Rockets. Blake Griffin led the way with 20 points and 11 rebounds, while Caron Butler and Chauncey Billups added 19 points apiece.
Paul George had a triple-double as the Indiana Pacers beat the Charlotte Bobcats 101-77. George had 23 points, 12 rebounds and 12 assists to achieve the feat for the first time in his career, while Tyler Hansbrough added 19 points and 10 rebounds.
Alan Anderson scored 26 points to lead the Toronto Raptors to a 92-88 win over the New York Knicks. It was a fourth straight win for the Raptors while the Atlantic-leading Knicks have now lost back-to-back games.
Josh Smith and Al Horford turned in dominant performances to help the Atlanta Hawks overwhelm the Orlando Magic 108-76. Smith scored 30 points and pulled down 10 rebounds, while Horford had 26 points and a dozen boards.
Brandon Bass led all scorers with 14 points for Boston as the Celtics beat the Chicago Bulls 71-69 in a low-scoring encounter. The Celtics won despite scoring just eight points in the third period and 11 in the second.
Vince Carter poured in 26 points to lift the Dallas Mavericks to a 123-100 win over the Sacramento Kings.
Joe Johnson scored 26 points in the Brooklyn Nets' 119-108 victory over the Denver Nuggets.
Monta Ellis scored 28 points in the Milwaukee Bucks' 94-92 win over the Philadelphia 76ers, while the Detroit Pistons saw off the Washington Wizards 96-85.
The Utah Jazz beat the Minnesota Timberwolves 97-93 and the New Orleans Hornets were 99-63 winners over the Portland Trail Blazers.