NBA: Orlando Magic's Hedo Turkoglu banned for 20 games after failing drugs test
Hedo Turkoglu has been given a 20-game ban by the NBA after testing positive for the anabolic steroid methenolone.
Last Updated: 14/02/13 9:52am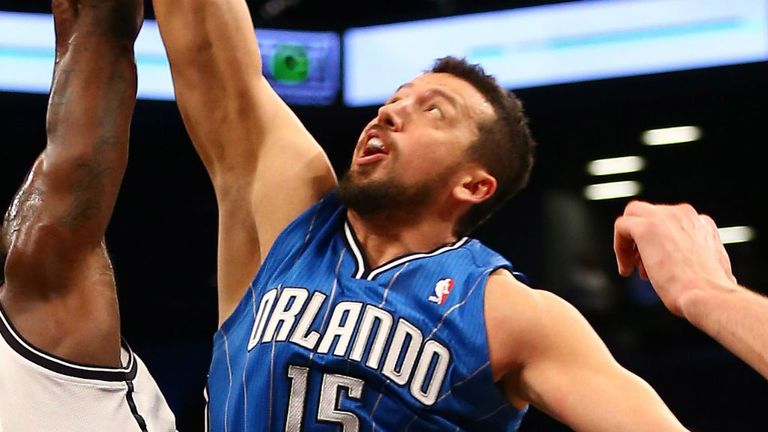 The 33-year-old's suspension began on Wednesday night and will rule him out until the clash with the Charlotte Bobcats on March 27.
Turkoglu took full responsibility for the failed test, claiming it was due to a medication he was given by a trainer in his native Turkey.
"While I was back home in Turkey this past summer, I was given a medication by my trainer to help recover more quickly from a shoulder injury," Turkoglu said in a statement.
"I didn't know that this was a banned substance and didn't check before taking it.
He added: "I take full responsibility for anything that goes into my body. This was a complete error in judgment on my part and I apologize to the Orlando Magic organisation, the league, my teammates and the Magic fans.
"I know I have let down a lot of people and I am truly sorry for my mistake."