Kenneth Faried inspires Team Chuck's win over Team Shaq in Rising Stars Challenge
Kenneth Faried scored 40 points as 'Team Chuck' recorded a 165-135 win over 'Team Shaq' in the Rising Stars Challenge.
Last Updated: 16/02/13 10:01am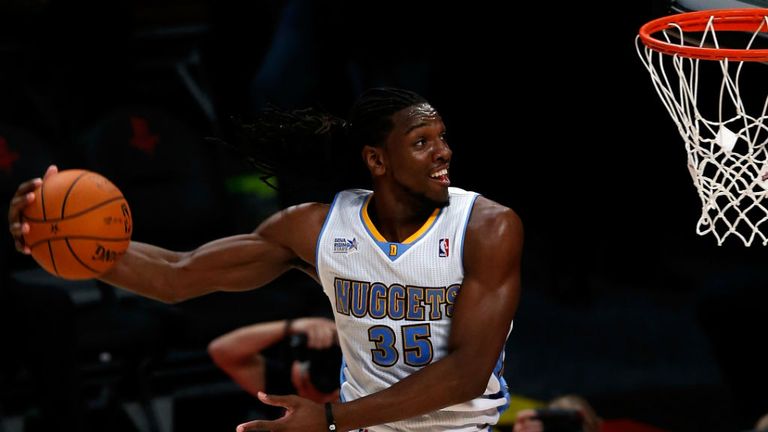 Denver Nuggets forward Faried, who shot 18-of-22 from the field, also had 10 rebounds as he clinched MVP honours in the contest at the All-Star Weekend.
The match pits the best first- and second-year players in the league against each other, with one team drafted and managed by O'Neal and the other by Barkley.
Faried rounded his performance off with two windmill dunks in the final minute which he said were a taste of what people can expect from him in Saturday night's Slam Dunk contest.
"I had fun. I enjoyed myself. This was just a sneak preview. There is going to be a lot of competition tomorrow but I think I can rise up and get the trophy," Faried said.
With the exception of Ricky Rubio, every player reached double-figures in scoring for Hall of Famer Barkley's team.
Tristan Thompson and Kawhi Leonard each racked up 20 points and Isaiah Thomas finished with 18 points with 10 assists in the victory.