NBA: Chris Bosh registers 23 points as the Miami Heat see off the San Antonio Spurs
Chris Bosh landed the game-winning three-pointer in the dying seconds as the Miami Heat edged out the San Antonio Spurs.
Last Updated: 01/04/13 10:31am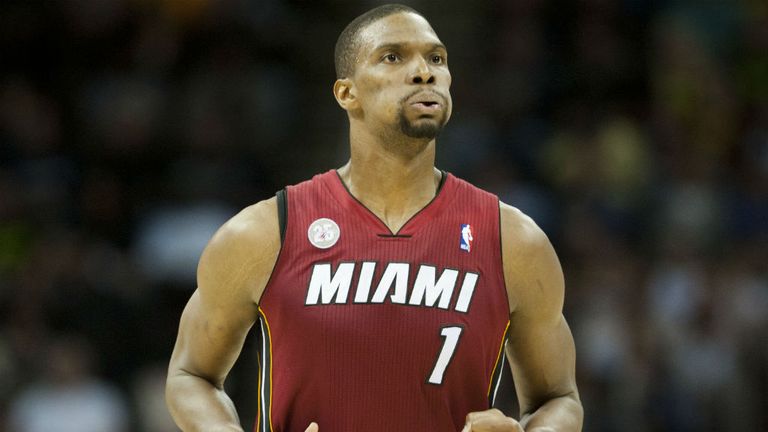 Bosh registered 23 points as the Heat made light of the absences of LeBron James, Dwayne Wade and Mario Chalmers.
Tim Duncan tops scored for the Spurs with 17 points and 12 rebounds, while Kawhi Leonard had 17 points and 11 boards.
Carmelo Anthony picked up 24 points and 10 rebounds to help the New York Knicks to a 108-89 victory over the Boston Celtics. Jeff Green paced the Celtics with 27 points.
Luol Deng weighed in with 28 points as the Chicago Bulls edged out the Detroit Pistons 95-94.
The Washington Wizards beat the Toronto Raptors 109-92 and the New Orleans Hornets saw off the Cleveland Cavaliers 112-92.