NBA: Roy Hibbert guides Indiana Pacers to fifth successive win
The Indiana Pacers extended their unbeaten run to five games with a 109-106 victory over the Los Angeles Clippers.
Last Updated: 02/04/13 11:10am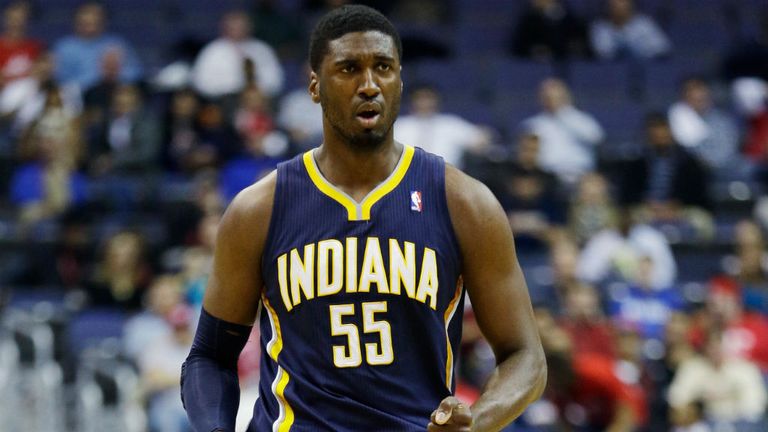 Roy Hibbert scored a game-high 26 points and Paul George weighed in with 23 points and 10 assists as the Clippers, top of the Pacific Division, slumped to a third straight loss.
The San Antonio Spurs, top of the Southwest, lost 92-90 to the team directly behind them in the division, the Memphis Grizzlies, after 25-point Tony Parker missed a last-gasp jump shot.
The Detroit Pistons beat the Toronto Raptors 108-98, with Rudy Gay scoring 34 points in a losing cause.
Al Jefferson's 24 points helped the Utah Jazz rack up a fifth straight win as they prevailed 112-102 against the Portland Trail Blazers, and Larry Sanders' 24 points and 13 rebounds assisted the Milwaukee Bucks in their 131-102 rout of the Charlotte Bobcats.
A 29-point haul from Nikola Pekovic helped the Minnesota Timberwolves win 110-100 against the sliding Boston Celtics, while the Houston Rockets beat the Orlando Magic 111-103 and the Atlanta Hawks overcame the Cleveland Cavaliers 102-94, who have lost nine in a row.