NBA: The New York Knicks inspired by half-century from Carmelo Anthony
A career-best 50 points from Carmelo Anthony helped the New York Knicks register a 102-90 win against the Miami Heat.
Last Updated: 03/04/13 9:36am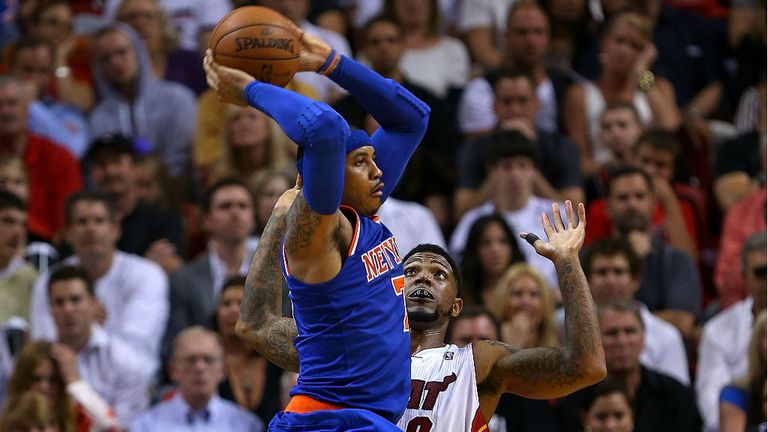 Anthony brought up his half-century in the dying seconds as the Knicks extended their unbeaten run to nine matches.
New York and Miami are clear leaders of the Atlantic and Southeast Conferences, respectively.
The Los Angeles Lakers continue to battle for a play-off place and their cause was helped by a 101-81 victory over the Dallas Mavericks.
Dwight Howard led the scoring for the Lakers with 24 points, while Kobe Bryant had 23 points, 11 rebounds and 11 assists. The Lakers stand ninth in the West, with Dallas 10th.
The Washington Wizards posted a 90-86 home win over the Chicago Bulls on the back of 27 points from John Wall.