NBA: Carmelo Anthony helps the New York Knicks to a tenth straight success
Carmelo Anthony shines again as the New York Knicks make it ten straight wins after downing the Atlanta Hawks.
Last Updated: 05/04/13 7:48am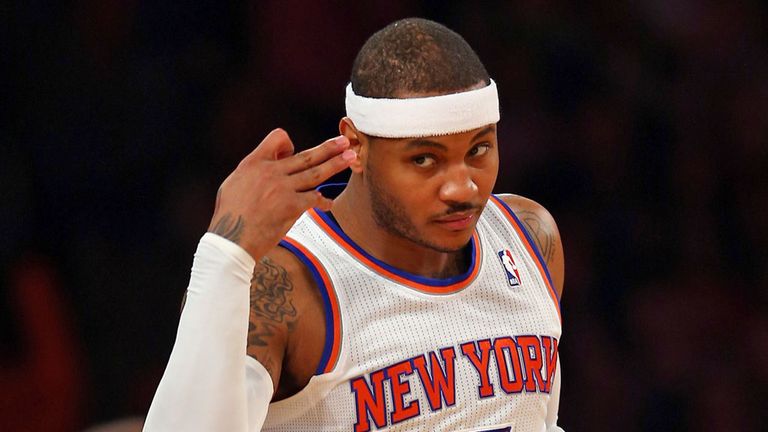 Anthony matched his career-best with a 50-point game against Miami on Tuesday but settled for 10 fewer in another Knicks winning cause.
The Knicks have long had a play-off place in the bag, and now so too do the Boston Celtics after a 98-93 home win over the Detroit Pistons, featuring 34 points from Jeff Green.
Clinched
The Houston Rockets are closing in on a post-season berth too and a 112-102 success against the Sacramento Kings helped their cause. Play-off certainties the Memphis Grizzlies were resounding 94-76 winners against the Portland Trail Blazers.
The Utah Jazz suffered a setback to their play-off hopes as they slid to a 113-96 home-court defeat against the Denver Nuggets, while the San Antonio Spurs beat the Orlando Magic 98-84, the Brooklyn Nets overcame the Cleveland Cavaliers 113-95 and the Charlotte Bobcats edged the Philadelphia 76ers 88-83.
Elsewhere, the Los Angeles Clippers battered the Phoenix Suns 126-101, the Minnesota Timberwolves beat the Milwaukee Bucks 107-98, the Toronto Raptors overcame the Washington Wizards 88-78 and the New Orleans Hornets lost 98-88 to the Golden State Warriors.