NBA: Toronto Raptors overcome rivals Atlanta Hawks
DeMar DeRozan weighed in with 30 points as the Toronto Raptors comfortably saw off rivals the Atlanta Hawks 113-96.
Last Updated: 17/04/13 6:46am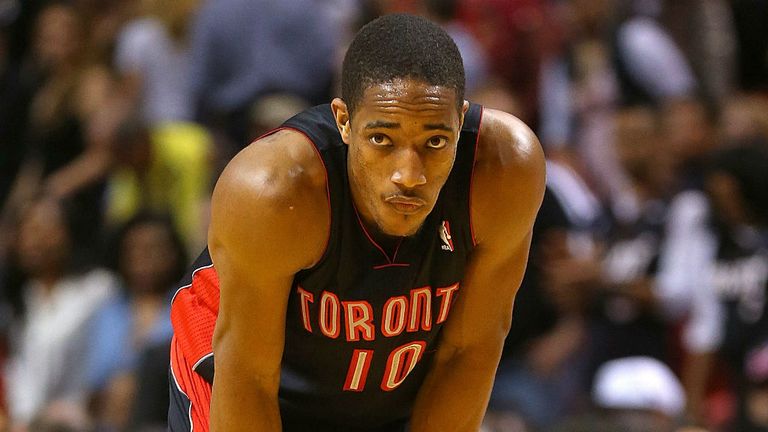 Rudy Gay added 22 for the Raptors, who eased off in the final quarter having established a 96-75 advantage over the hosts at Philips Arena.
The Los Angeles Clippers defeated the Portland Trail Blazers 93-77, with Caron Butler's 22 points for the home side the highlight at Staples Center.
The Celtics' match against the Indiana Pacers was cancelled after Monday's Boston Marathon bombings. The match will not be replayed, though, with both teams assured of play-off berths and guaranteed of their seedings in the Eastern Conference.