NBA: Chris Paul leads Los Angeles Clippers to victory over Memphis Grizzlies
Chris Paul landed the winning basket with one second left as the Los Angeles Clippers beat the Memphis Grizzlies 93-91.
Last Updated: 24/04/13 6:49am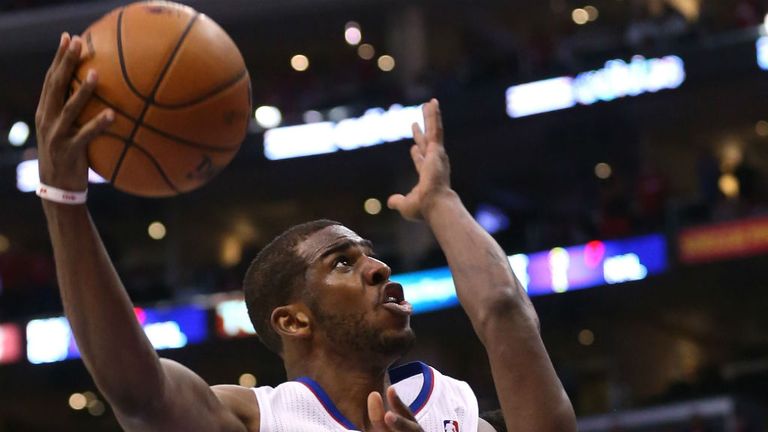 Paul finished with 24 points to help the Clippers establish a 2-0 lead in their first-round play-off series.
The Clippers had led by 12 in the final quarter but Grizzlies pulled it back to 91-91 with 13.9 seconds left, only for Paul to intervene.
Blake Griffin scored 21 for the Clippers, while Mike Conley led the Grizzlies with 28 points.
Luol Deng scored 15 points, leading five Chicago players in double figures, as the Bulls beat the Brooklyn Nets 90-82 to level their series at 1-1.
Deng also added 10 rebounds, while Carlos Boozer had 13 points and 12 boards and the Chicago defence limited the Nets to just 11 points in the third quarter.
Brook Lopez paced the Nets with 21 points.