NBA: Jason Terry's overtime spree rescues Boston Celtics from elimination
Jason Terry came up big in overtime as Boston Celtics beat New York Knicks to stay alive in their play-off series.
Last Updated: 29/04/13 10:15am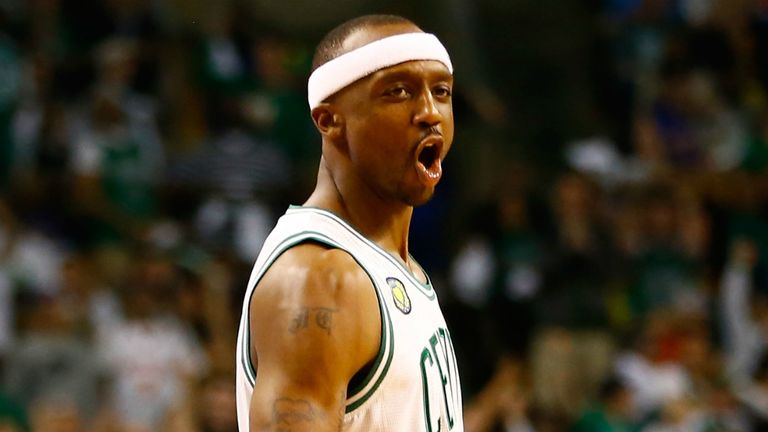 Jason Terry scored half of his 18 points in overtime as the Celtics reduced their deficit in the best-of-seven series to 3-1.
Paul Pierce was the Celtics' leading scorer with 29 points, although he missed a chance to win it with the final shot in regulation, which ended 84-84.
Jeff Green chipped in with 26 points and Kevin Garnett 13 points and 17 rebounds.
The Knicks trailed by 20 points in the third quarter but roared back and went in front for the first time, 84-82, when Raymond Felton drained an 18-foot jump shot with one minute and 18 seconds remaining.
Garnett levelled things up at 84-84 with a jumper of his own on the Celtics' next possession before Terry took centre stage in overtime.
Felton had 27 points on the night and his team-mate Carmelo Anthony led all scorers with 36 points. The Knicks were without JR Smith, who was suspended for an elbow on Terry in game three.
Game five takes place at Madison Square Garden on Wednesday.