NBA play-offs: Paul George and Roy Hibbert help Indiana Pacers win game six
The Indiana Pacers defeated the Miami Heat 91-77 to set up a game seven decider in the Eastern Conference finals.
Last Updated: 02/06/13 10:07am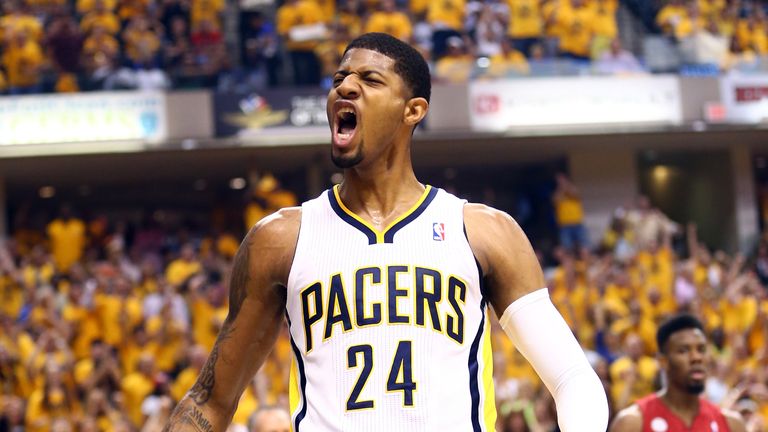 Paul George top-scored for the Pacers with 28 points and Roy Hibbert weighed in with another dominant performance, the centre contributing 24 points to go along with his 11 rebounds.
LeBron James did his best for the Heat, finishing with a game-high 29 points, but the four-time MVP got little support from the rest of his colleagues.
Nobody else managed more than Dwyane Wade's 10 for Miami, who were without Chris Anderson due to suspension following his shove on Indiana's Tyler Hansbrough in game five on Thursday.
Trailing 40-39 at half time, the Pacers opened the third quarter on a 14-2 run at Bankers Life Fieldhouse and led by as many as 17 at one stage.
Although they allowed their opponents to get back within four, the home team refused to let the game slip from their grasp. A three from George came was followed by a dunk by David West to make it 77-68.
West ended with 11 points and 14 rebounds despite suffering with an upper respiratory infection.
Miami's final total of 77 points matched their lowest points total for the season, also recorded against the Pacers back in January.
James and the rest of his team-mates will get another chance to clinch a place in the NBA finals when they host game seven on Monday night.