NBA: Miami Heat beat Chicago Bulls, Los Angeles Lakers beat city rivals
Two-time reigning NBA champions Miami Heat notched an 107-95 opening-day win over the Chicago Bulls.
Last Updated: 30/10/13 9:50am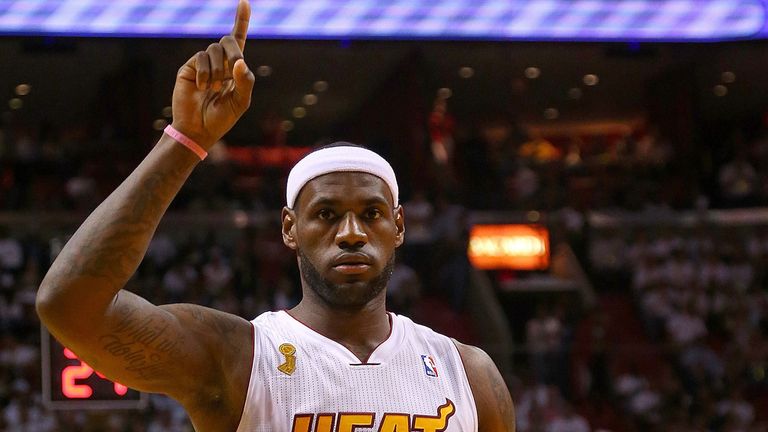 Seven Heat players recorded double-figure points tallies, led by LeBron James (17) and Chris Bosh (16).
But having at one stage led by 25 points, Miami saw their opponents get within eight at 95-87 in the fourth quarter before pullinq away again to triumph 107-95. Chicago's Carlos Boozer resoundingly led all scorers with 31 points.
In other action, Los Angeles Lakers scored 41 points in the fourth quarter to beat city rivals the Clippers 116-103.
Xavier Henry had 12 of those to finish with 22, while Jordan Farmar scored 16 points in the match and Pau Gasol 15 with 13 rebounds.
Blake Griffin led the Clippers with 19, while DeAndre Jordan had 17 points and 11 rebounds.
The Indiana Pacers beat the Orlando Magic 97-87, Paul George with 24 points while Lance Stephenson added 19.