BBL Championship: Cheshire Phoenix beat Manchester Giants, Durham Wildcats stun London Lions
Cheshire Phoenix came from behind to stun Manchester Giants 104-95 in the BBL Championship on Sunday.
Last Updated: 26/01/14 10:02pm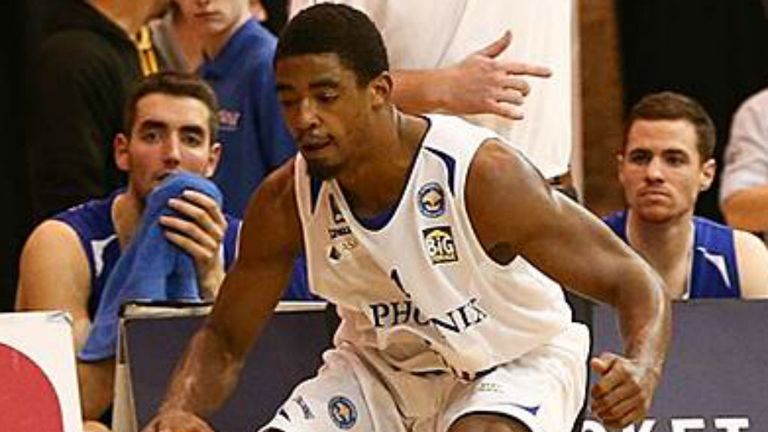 Dominique Coleman, Reggie Middleton and Victor Moses combined for 89 points to seal the win for the hosts, who at one stage were trailing 40-27.
Giants finished the first half with a 53-48 advantage and led through most of the third quarter, before Middleton tied it all up at 77-77 just before the end of the period.
With around three minutes left on the clock, Devan Bailey then increased the Phoenix's lead to 98-91 and, although Giants cut the gap to three points, Coleman replied with five points in a row and Middleton notched from the free-throw line to make sure of the win.
Coleman finished with 33 points and seven assists, Reggie Middleton scored 31, while Victor Moses added 25 points and 12 rebounds. The guests were led by James Jones, who had 31 points, five rebounds and seven assists.
Lions stunned
In other BBL action, Durham Wildcats pulled off an upset with a 83-72 victory at fifth-placed London Lions, who had won three in a row going into the game.
A well-rounded team performance did the job for the Durham club, with Mike Allison and Danny Huffor pacing the team with 19 and 18 points respectively.
Chez Marks, with 30 points, and Rod Brown, with 24, were left to carry the scoring load on their own for the Lions.