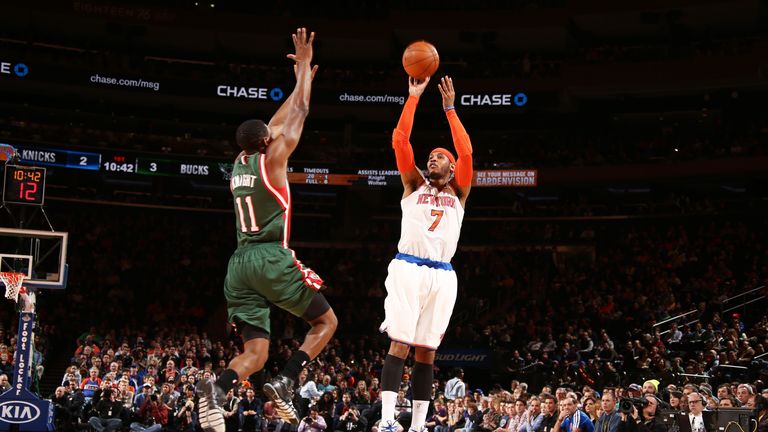 New York playmaker Carmelo Anthony has announced that he will remain with the Knicks.
Anthony had been approached by the Chicago Bulls, Los Angeles Lakers, Houston Rockets and Dallas Mavericks but ultimately turned them all down to remain in his hometown.                 
"This organisation has supported me and in return, I want to stay and build here with this city and my team," Anthony said in a statement posted on his website.                 
"At this pivotal juncture in my career, I owed it to myself and my family to explore all of the options available to me. Through it all, my heart never wavered.                 
"During this journey I met with some quality organisations who have amazing talent and leadership. I thank them for their consideration, belief in my talent, and opportunity to imagine the possibilities."
Lucrative
In the end, I am a New York Knick at heart.
Carmelo Anthony
While Anthony did not confirm the details of his new deal, the contract is a near-maximum deal under NBA salary cap rules for five years at about $125million, according to multiple media reports.
"I will always remember this chapter in my life," Anthony said.
"In the end, I am a New York Knick at heart."
The Knicks have extended their staff with the introduction of Derek Fisher as coach and Phil Jackson, who has more championships than any coach in NBA history and who arrived last season to take over as director of overall basketball operations.
"I am looking forward to continue my career in Orange and Blue and to work with Phil Jackson, a champion who builds championship teams," Anthony said.
"Madison Square Garden is the Mecca of basketball and I am surrounded by the greatest fans in the world."