EuroLeague basketball - Bamberg v Barcelona & Olympiakos v Panathinaikos
Last Updated: 16/01/17 11:13am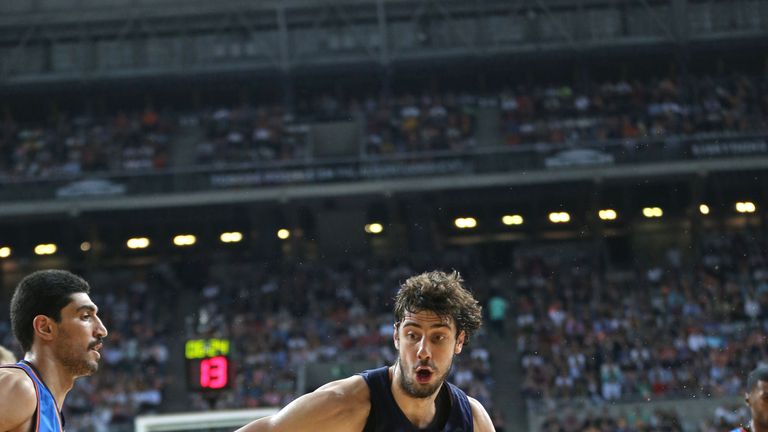 Expect a fervent atmosphere as Bamberg face Barcelona on Thursday and then Olympiakos meet Panathinaikos in the Turkish Airlines EuroLeague on Friday, live on Sky Sports.
We are heading to the end of the regular EuroLeague basketball season on Sky Sports and you can watch the latest tip-off between two giants of the game live on Sky Sports Mix from 6.45pm on Thursday before the highly-anticipated Greek derby at the same time on Friday night.
Instead of Lionel Messi, Neymar and Luis Suarez, Barcelona's basketball equivalents will be boasting the likes of Brad Oleson, Ante Tomic, Tyrese Rice and Stratos Perperoglou as the highest level of the European game is showcased.
The EuroLeague is a round robin tournament - the 16 teams will be halved going into the play-offs before an eventual winner is crowned in April, 2017.
Two-time champions Barcelona are not the only recognisable names - Real Madrid, Galatasaray and CSKA Moscow all have official basketball teams in the EuroLeague, too.
Watch Bamberg v Barcelona on Thursday, live on Sky Sports Mix at 6.45pm and then tune in at the same time on Friday to see the Greek derby between Olympiakos and Panathinaikos.