Sky Scholar and BMX star Quillan Isidore on injuries and golden dreams
By Mark Ashenden
Last Updated: 15/09/17 11:41am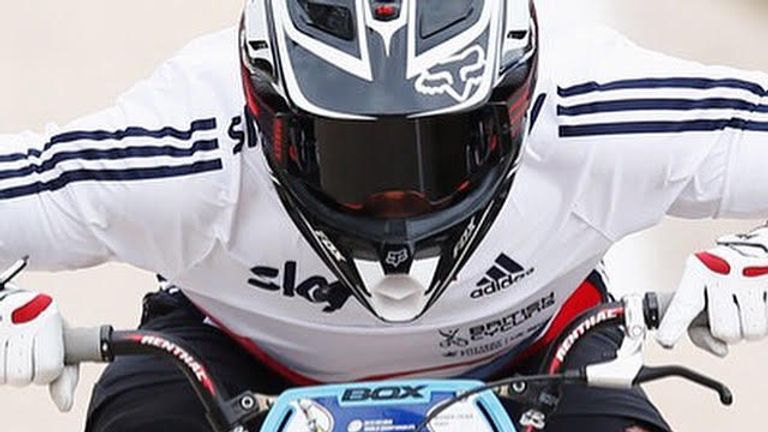 Leaving your family in London as a nervy teenager to pursue your BMX dreams, breaking your legs and feeling sick every time you're in front of a camera doesn't sound like the start of a promising sports career.
With four years as a Sky Academy Sports Scholar drawing to a close, Quillan Isidore's body is battered once again - a fractured femur after wiping out in a World Cup race in Belgium.
But the passions and desires for glory on two wheels burn even deeper for this 20-year-old from London, who has done a lot of growing up with the support of Sky.
---
In BMX, I've taken a lot of beating. When I was in hospital in Belgium last week I told myself I wouldn't be giving up this sport until I had won gold at the World Championships or Olympics.
I haven't gone through these injuries for nothing! It would make that win feel extra special after all I've been through. I've had big injuries - two broken ankles, broken wrist and now a broken femur.
I will get there and that's my mindset. In 10 years I can look back and realise that this has all been so special and worth it.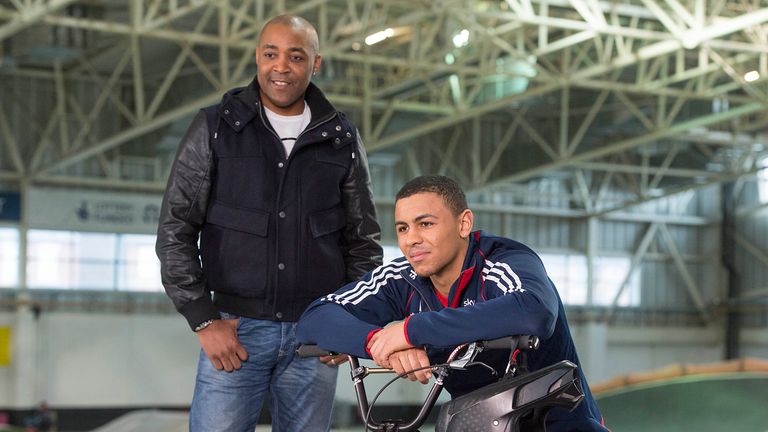 As a Scholar I've loved having Darren Campbell as my mentor and being able to speak to Tony Lester [Head of Scholarships] and having him challenge me and making sure I do my best.
Before I had my mentor I struggled with my ankle injuries. Darren came on a trip with us for a Gamechangers programme and I knew loads about him so wanted some words of wisdom.
I was 16 and wasn't dealing well with recovering from my injuries. He really encouraged me and boosted my confidence. The following year, I was racing in the World Championships as a junior two weeks after breaking my collar bone.
It was the first time back on a bike and I was a nervous wreck. I didn't want to be there and would have rather watched from the stands because I knew I wasn't ready.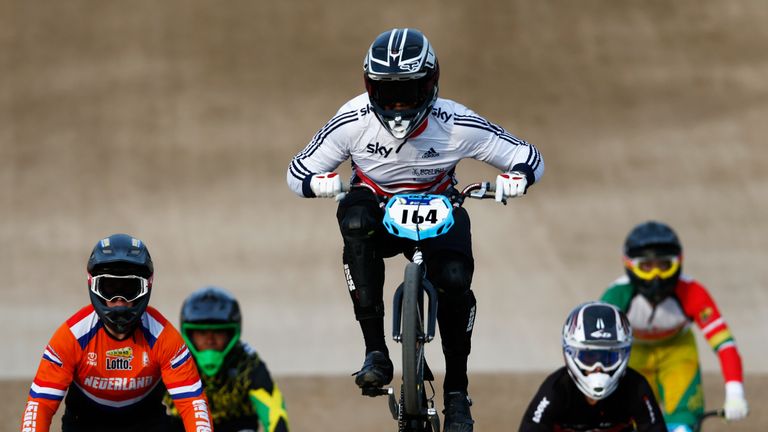 I phoned Darren 20 minutes before the race, we had a quick chat and he calmed me down by telling me not to worry about anybody else. I thought people would judge me and think I was rubbish.
I didn't do the greatest but it was the best I could. That was a great moment and I had to accept what I had been through. I just had to go for it!
I've really matured over the years and I now deal with life much better mentally. I was 17 when I moved to Manchester having to cope with college and training full time. I wasn't doing things properly and Tony helped me a lot by encouraging me to take control of my programme, life choices and training.
Tony helped me grow into an adult. He's a nice guy and tells you how it is. Sometimes you do need that kick up the backside and I appreciate that.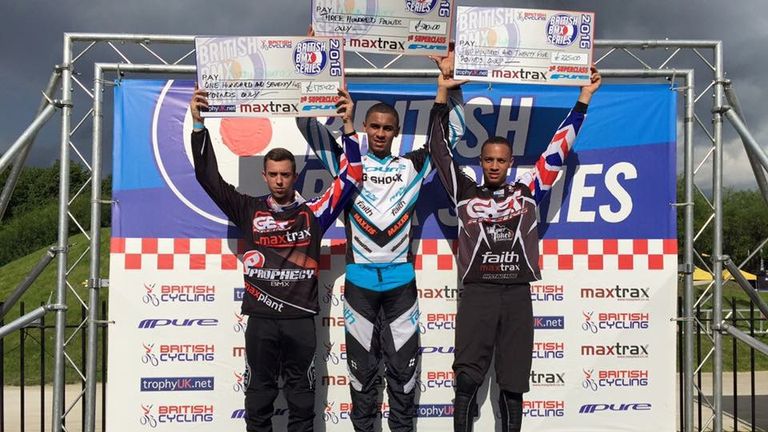 I used to get nervous a lot because I used to crash all the time. I was too fast for my own good. Tony wasn't a BMX racer but he still gave me advice on being in control of my bike. That really helped my progress.
I remember I made my first podium at the Belgium Europeans in 2016. I was struggling with nerves all the time, but I learnt how to step away from the race environment, go somewhere quiet and talk to myself saying 'I'm in control', 'do the best I can' and 'execute and deliver'. It was a good feeling.
Being a Scholar has given me amazing media training and I've loved it. I was a nervous wreck before and if I had a camera in front of my face I'd freeze up and not be myself. That was really annoying not being able to get my personality across. But that's all changed. I'm much more relaxed.
With my season now written off, my goal is to get fit and just train for next year. I will come back and train even harder.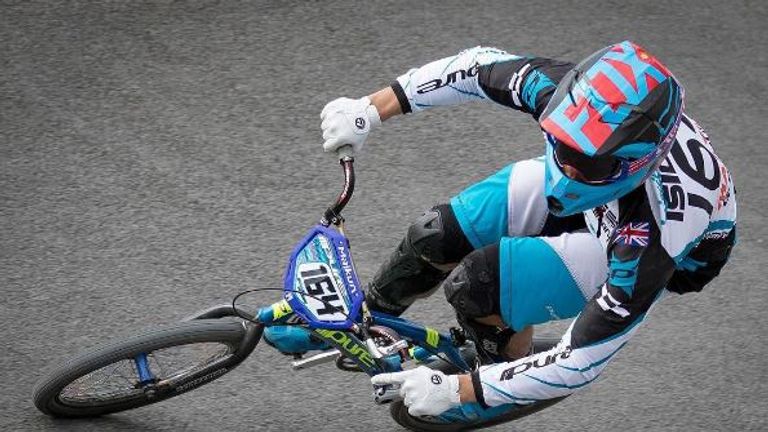 It's very frustrating not going to the World Championships in South Carolina in July. Up to my crash in Zolder last month, I had been the best I'd ever been in terms of riding, starts, speed and mentality during a competition.
I'm not fazed by the top guys and beating them and I was ready to make the World Cup finals and I reckon I would have been picked for the Worlds. But it's not the end of the world. I just have to wait a few months and I can race next year.
My end goal is the Tokyo Olympics with three seasons to go. I need to go back to where I was and be stronger. I won't rush my comeback after what happened when I injured my ankles. I was able to do that as a junior but everyone is getting so much faster in this elite competition.
I need to get fit and be 100 per cent in the gym and on the track and be mentally prepared to race at 40mph against seven other guys. I will be back!