NHL: Johan Hedberg shuts out New York Islanders
Johan Hedberg proved a more than adequate backup as he led the New Jersey Devils to a 3-0 win over the Islanders.
Last Updated: 05/02/13 4:59pm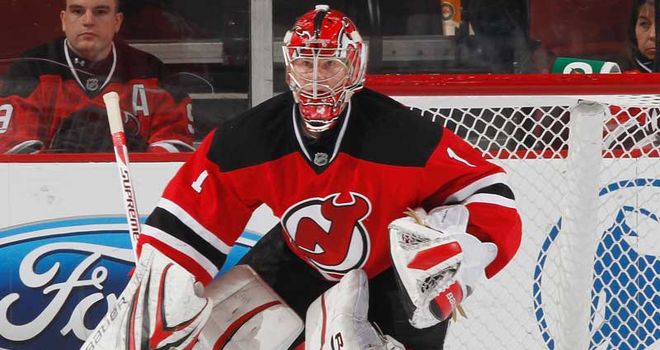 Hedberg made 22 saves for his 22nd career shutout, stepping in for first choice goalie Martin Brodeur in style against one of the NHL's in-form teams.
The Swede's biggest save came 8:08 into the third period when he stoned New York right wing Michael Grabner on a short-handed breakaway with the game scoreless.
It was still 0-0 going into the final five minutes but Steve Bernier scored twice in 70 seconds and David Clarkson added an empty-netter 22 seconds from the end of the game.
Chris Kunitz scored a hat trick for the Pittsburgh Penguins in a 6-3 rout of the Washington Capitals, whose very ordinary start to the season continued in front of a packed but disappointed Verizon Center crowd.
Sidney Crosby had three assists and Tomas Vokoun made 21 saves against his former team for the Penguins (6-3).
Defenseman Brian Campbell scored on the power play with 10:33 remaining to cap Florida's three-goal rally as the Panthers beat Buffalo 4-3.
And David Desharnais and Erik Cole scored first-period goals as the Montreal Canadiens held on for a 2-1 victory over the Ottawa Senators.