NHL: First shutout for Ben Scrivens as injury-hit Senators are swept aside by Toronto
Toronto Maple Leafs took advantage of Ottawa Senators' injury list to claim a 3-0 victory in NHL's 'Battle of Ontario'.
Last Updated: 18/02/13 8:12am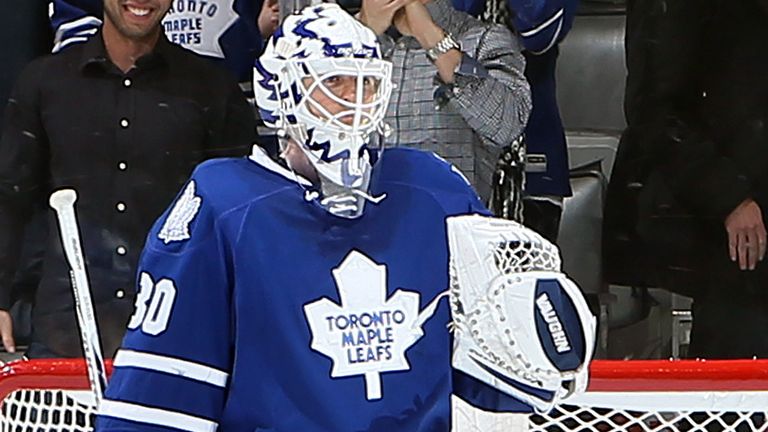 Ben Scrivens secured a first career shutout as the Senators - missing five regulars - were forced to field three NHL debutants.
And goals from Frazer McLaren, Tyler Bozak and John-Michael Liles made it a comfortable evening's work for the Maple Leafs.
"Any goalie will tell you a shutout is a team stat and the guys definitely helped me out big-time today," said Scrivens, who made 34 saves.
"Definitely happy I was up to the task, test my mettle but the way the guys played in front of me made me look pretty good."
Scrivens' Senators counterpart Craig Anderson said: "You really have to embrace what is ahead of us, it's an opportunity to show what we are made of.
"That is the name of the game, there is always going to be changes. It's obviously an adjustment there are going to be bigger roles for different players and you have to take that bull by the horns and ride it."