NHL: Chicago Blackhawks overcome the Los Angeles Kings
The Chicago Blackhawks remain unbeaten in the NHL regular season after toppling the Los Angeles Kings 3-2.
Last Updated: 18/02/13 8:06am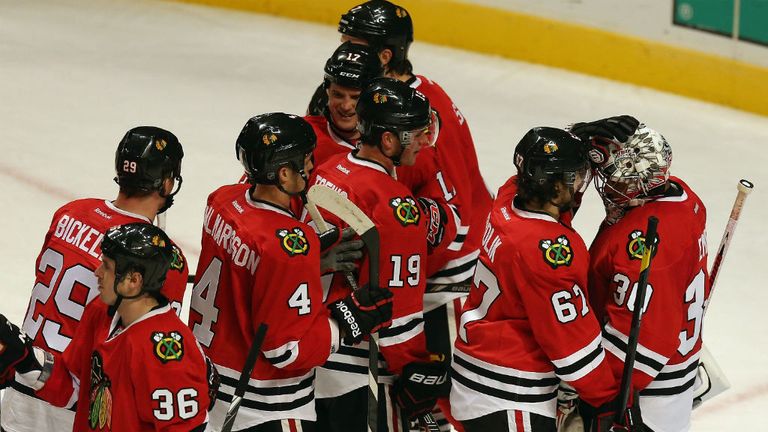 Brent Seabrook, Jonathan Toews and Patrick Sharp put the Blackhawks in to a commanding 3-0 lead before Mike Richards gave the Kings hope with two late strikes.
Pascal Dupuis weighed in with two goals and an assist to help the Pittsburgh Penguins overcome the Buffalo Sabres 4-3.
Sidney Crosby added a goal and two assists for the Penguins, while Paul Martin scored the winner with two minutes left in the third.
Goals from Carl Hagelin and Derek Stepan saw the New York Rangers come from behind to beat the Washington Capitals 2-1. John Carlson had put the Capitals ahead in the first period.
The St Louis Blues edged past the Vancouver Canucks 4-3 following a shootout, while the Minnesota Wild beat the Detroit Red Wings 3-2.
The Boston Bruins overcame the Winnipeg Jets 3-2, while the Calgary Flames were 4-3 winners over the Dallas Stars.