NHL: Boston Bruins beat Carolina Hurricanes 6-2 to close on divisional leaders
The Boston Bruins beat the Carolina Hurricanes 6-2 to move to within a point of division leaders the Montreal Canadiens.
Last Updated: 09/04/13 12:35pm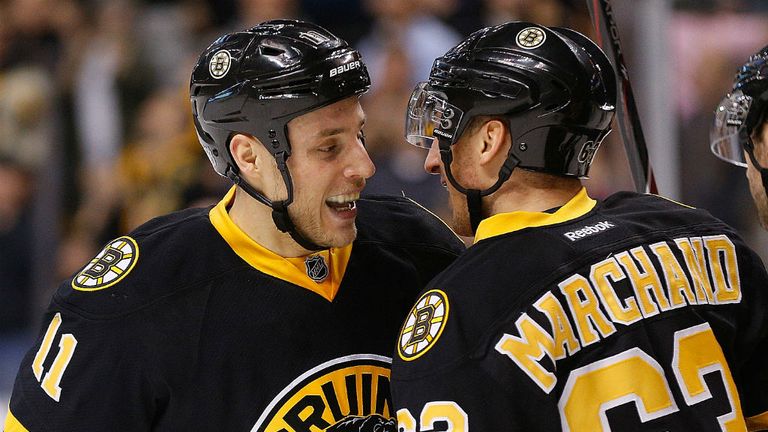 Brad Marchand scored twice and there were three assists for Dennis Seidenberg and two apiece for Jaromir Jagr and Gregory Campbell as the Bruins surged into a 5-0 lead.
Patrick Dwyer and Drayson Bowman hit back but Nathan Horton put the seal on the Canes' fifth successive loss.
Phil Kessel scored twice as the Bruins' divisional rivals the Toronto Maple Leafs edged out the New York Rangers 4-3.
Ryan Kesler's early goal set the Vancouver Canucks on their way to a 2-0 win over the Phoenix Coyotes, lifting them four points ahead of the Minnesota Wild atop the North-West Division.
The Anaheim Ducks lead the Pacific Division by a huge nine-point margin after beating the Edmonton Oilers 2-1 with a double from veteran Radek Dvorak.
The Calgary Flames beat the Colorado Avalanche 3-1, their first road win in 14, with the help of a season-high 39 saves from Joey McDonald.