NHL review: Boston Bruins seal series victory over Detroit Red Wings
Boston Bruins advanced to the Eastern Conference semi-finals after a 4-2 victory over the Detroit Red Wings.
Last Updated: 27/04/14 8:47am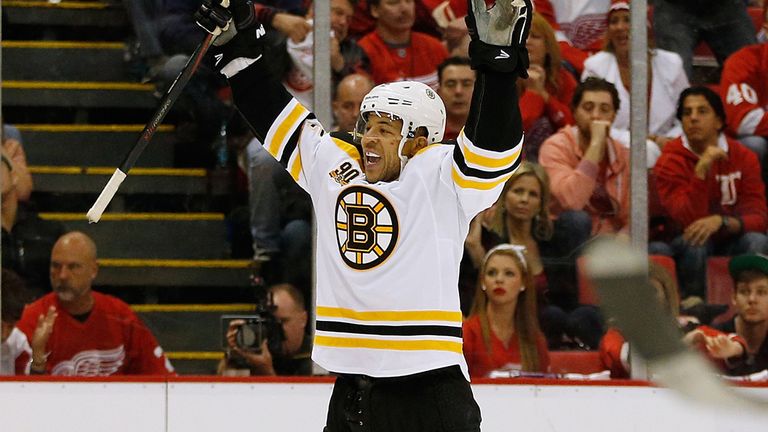 The Presidents' Trophy winners went 4-1 up in the best-of-seven series thanks to goals from Loui Eriksson, Zdeno Chara, Milan Lucic and Jarome Iginla.
Boston will next face the Montreal Canadiens for a place in the conference final.
Elsewhere in Saturday's action, Nathan MacKinnon scored in the fourth minute of overtime as the Colorado Avalanche claimed a 4-3 victory over the Minnesota Wild to take a 3-2 series lead.
MacKinnon's efforts came after PA Parenteau had tied the game with 74 seconds left in regulation time.
Chris Kunitz, Jussi Jokinen and Kris Letang all scored as the Pittsburgh Penguins moved 3-2 ahead in their series against the Columbus Blue Jackets after a 3-1 victory.
Jonathan Quick made 30 saves to shutout the San Jose Sharks, whose lead was cut to 3-2 after the Los Angeles Kings claimed a 3-0 victory in game five thanks to goals from Tyler Toffoli, Anze Kopitar and Jeff Carter.