Sky Sports Living for Sport campaign receives double boost
The Sky Sports Living for Sport campaign has been nominated for a prestigious international award.
Last Updated: 07/06/13 3:22pm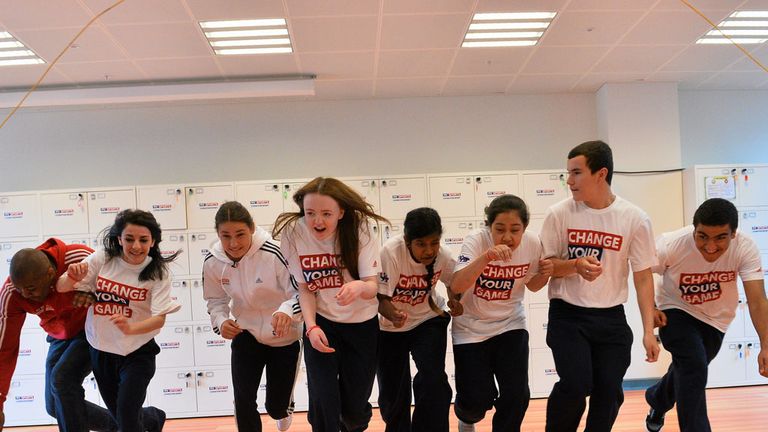 A target of actively engaging 1,500 UK secondary schools in the scheme during the academic year 2012/13 has been met, giving schools access to over 3,000 athlete mentor visits.
That means one-third of all schools in the UK are now involved in the exciting project.
By the end of June 2013, SSLFS will have encouraged over 30,000 young people to take part in projects designed to use sports skills and sports stars to help build life skills and raise aspirations.
In addition, following a successful launch last month, SSLFS has already reached 20% of the 2013-14 target for Irish secondary schools, with all the schools in the pilot programme already confirming they wish to maintain their participation in the initiative for a second year.
Positive
The positive work undertaken by the project has also been recognised on the international stage, with SSLFC nominated for an award in the Company of the Year category at the global Beyond Sport Awards.
These awards recognise leading initiatives across the world that are making a difference to the lives of people through sport.
The winners will be chosen by an influential panel of Ambassadors including Lord Coe, Dame Kelly Holmes, Professor Michael Porter, Michael Johnston and Archbishop Desmond Tutu.
The awards ceremony in Philadelphia takes place in September in conjunction with the Beyond Sports Summit 2013, a global gathering of international sports organisations, company leaders and influential political figures.